An ideal location for Photoshooting
Go out for Full Moon but don't forget to record the fun moments with your relatives and friends.  Then, let's take a photo of the wonderful 2019 Autumn memories right in the Central and Mannequin area of AEON MALL Binh Tan as there will be lively decoration including characters such as: Rabbit, Lantern, Mooncake stall, maple tree, etc, which all portray the such a wonderful scene of Mid-autumn season. Thus, taking advantage of these beautiful background, you will surely buy yourself beautiful and unique pictures!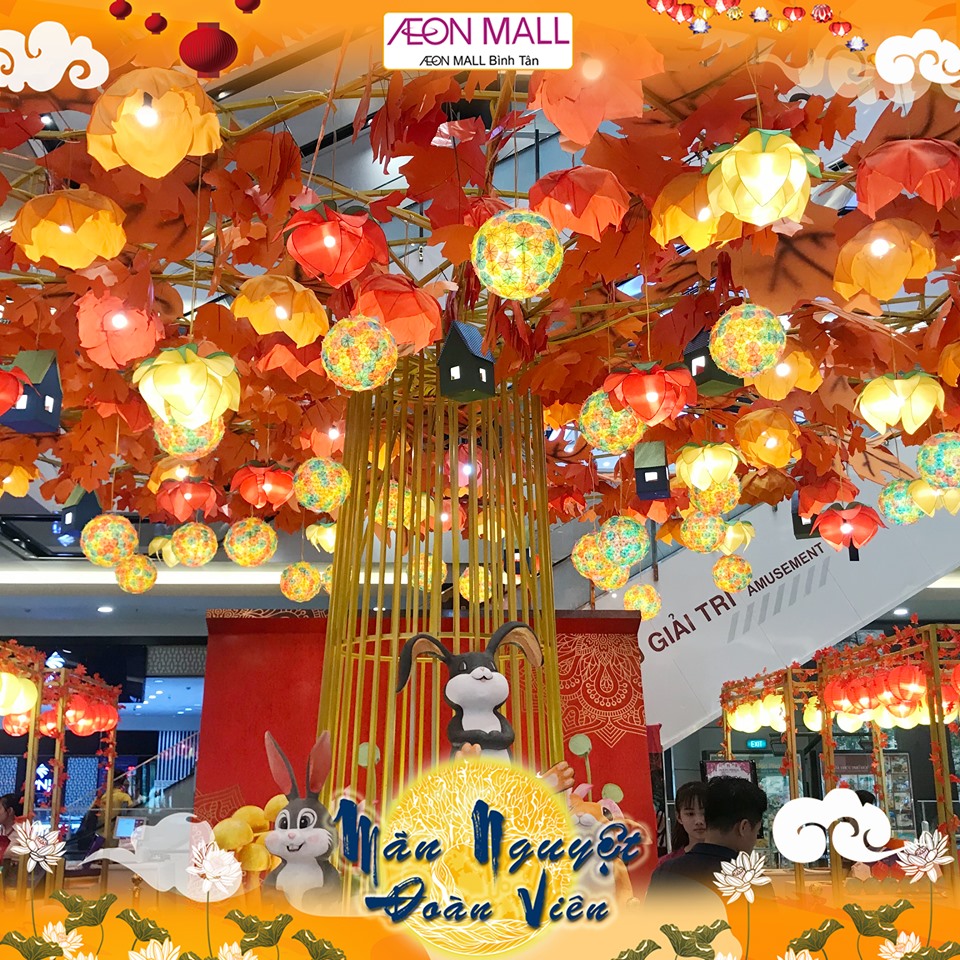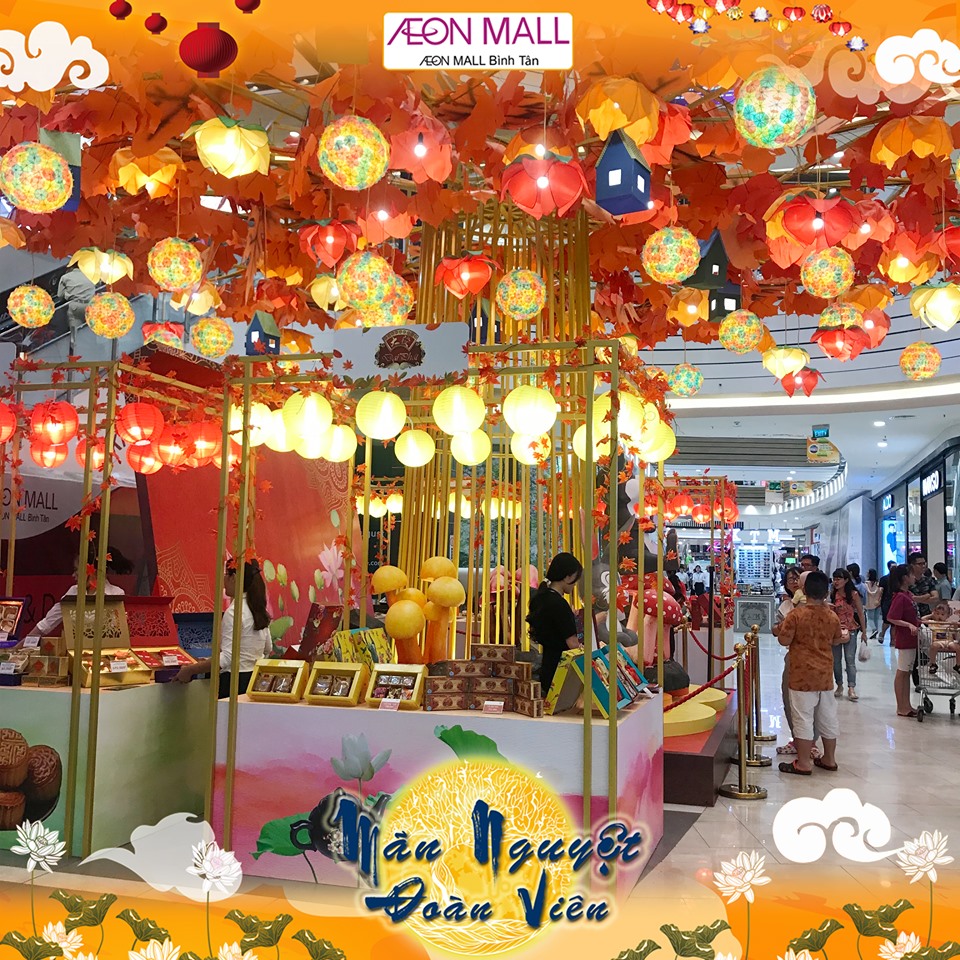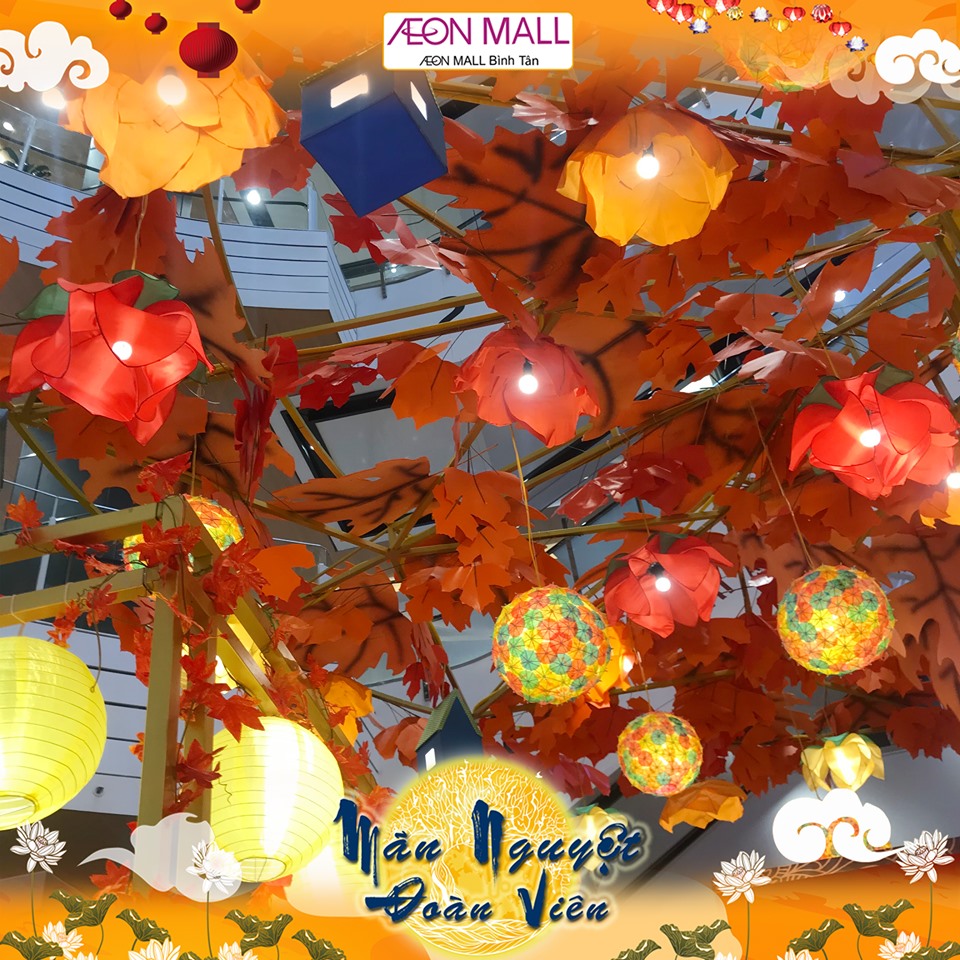 Moreover, sending your lovely photos taken at Center and Mannequin court to organization board, you will join our photo contest for Full Moon campaign and bring home the cute gifts as well. Let's join our photo contest and share your nice memories with AEON MALL Binh Tan!
Gain more experience for Full Moon time at AEON MALL Binh Tan
Every Full Moon, we will spot traditional images such as lantern, southern lion dance, making moon cakes, etc, or even enjoying family reunion dinner. At AEON MALL Binh Tan, you will experience all the above-mentioned activities, let's have a look at the following timeline:
| | | | | |
| --- | --- | --- | --- | --- |
| Making Lantern | Autumn Costume Party | Making Moon Cake | Southern Lion Dance | Full Moon Show |
| At Cosme Court | At Cosme Court | At Cosme Court | At Cosme Court | At East Court |
| August 09th, 10th,11th | From August 30th to September 08th | August 16th, 17th, 18th | September 2nd | September 13th |
| 18:00 – 20:00 | 18:00 – 20:00 | 18:00 – 20:00 | 18:00 – 19:30 | 18:00 – 19:30 |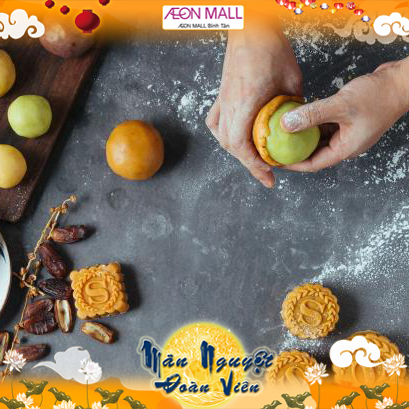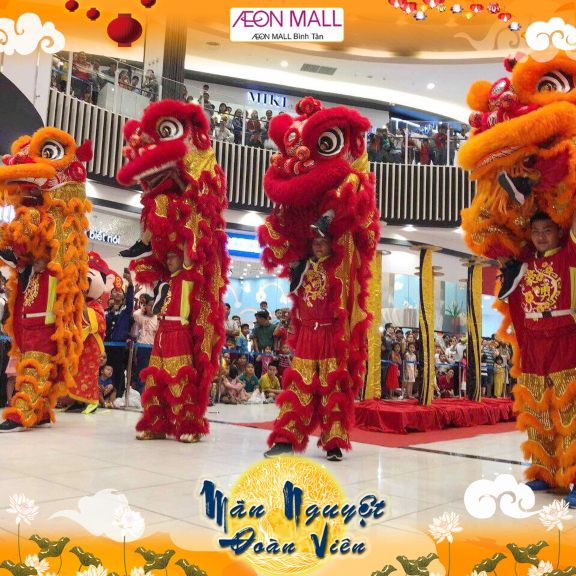 As making lantern, let's submit your creative products to the organization board for lantern collection, which will be displayed at Cosme Court from August 23rd to September 08th. Last but not least, you will receive following prize for:
The most impressive lantern (quantity: 01): 100% scholarship from AMA or Kumo.
The lanterns with the best message (quantity: 10): Book title "Siêu nhí hỏi, siêu sao trả lời".
The biggest lanterns (quantity: 05): Backpack.
The most traditional lanterns (quantity: 10): notebook, school stationery.
The most modern lanterns (quantity: 10): notebook, school stationery.
Convenient gifts when shopping at AEON MALL Binh Tan
During this Full Moon, with every shopping bill which is worth from VND 800,000 at AEON MALL Binh Tan shopping mall area, you will receive 01 Canvas Bags, which is environmental-friendly and handy for your shopping time from August 09th to September 15th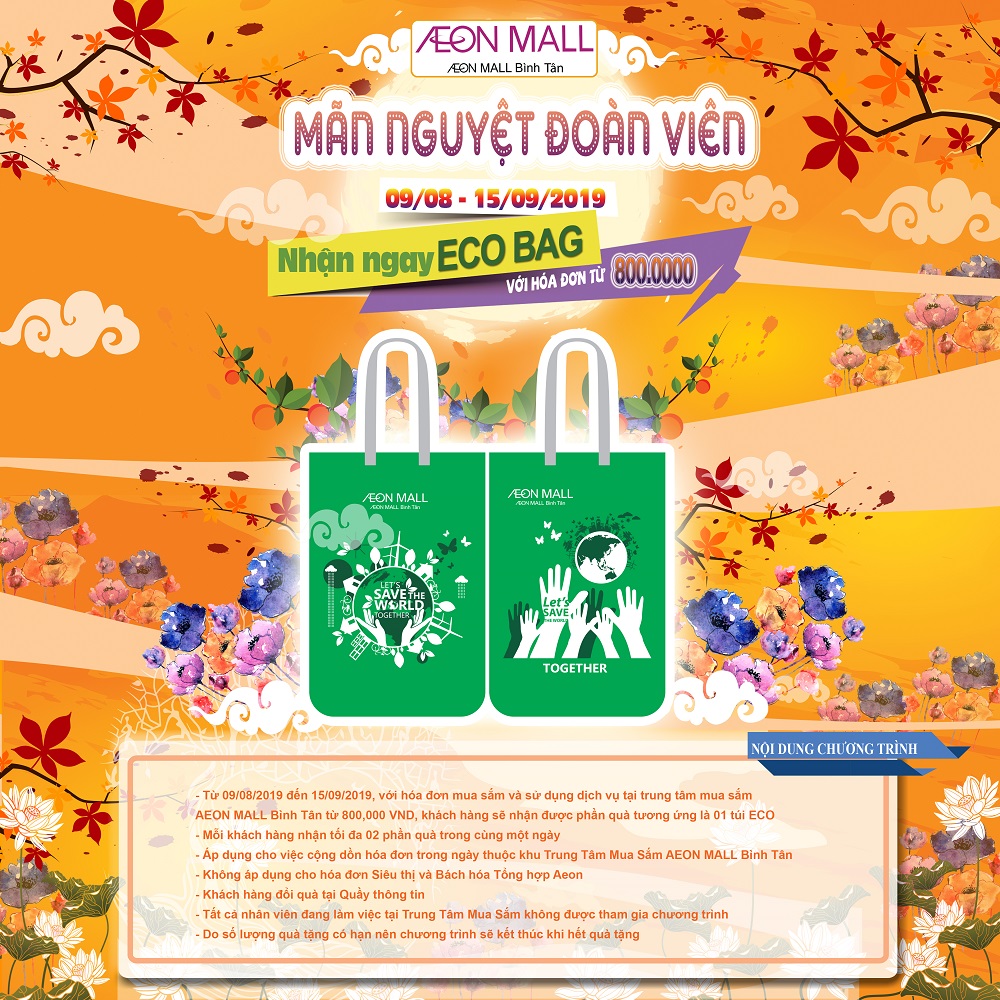 Let's go to AEON MALL Binh Tan to have fun and feel the most Mid-Autumn atmosphere, so this 2019 Full Moon Festival will be beautiful and warm memories beside your loved ones.