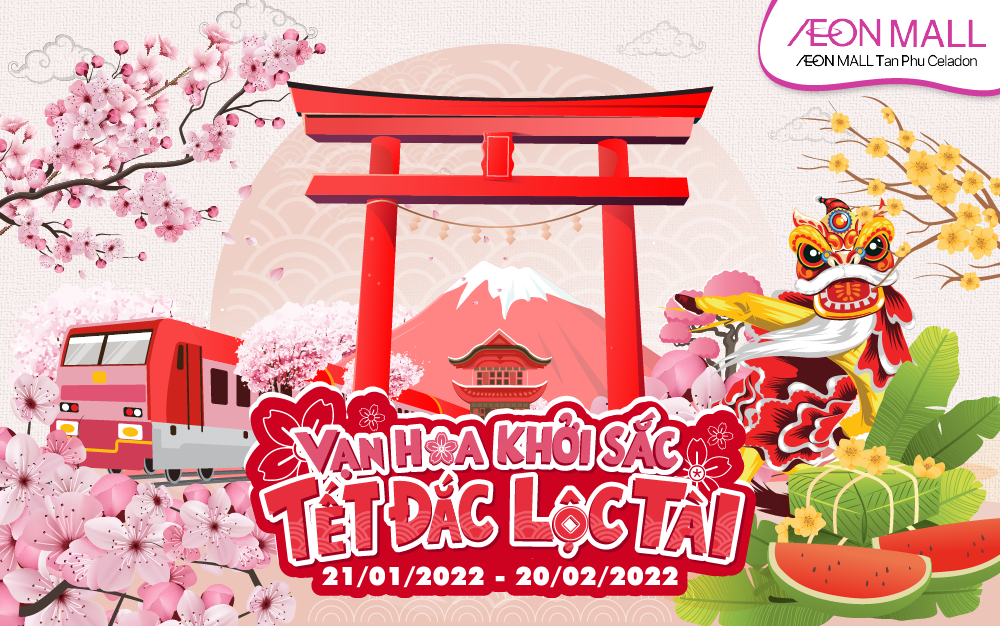 The exploding moment at the beginning of the year are countless attractive events:
On 1st day of Tet: The lion dance will make you feel "exploding" across the sky promises to "stir up" the New Year's atmosphere
On the 5th day of Tet: Let's celebrate our Tet with AEON MALL Tan Phu Celadon with Pham Dinh Thai Ngan!!!
Last but not least at the 6th day of Tet: Explosive music night with MV Land Band dedicated to young people during this Lunar New Year season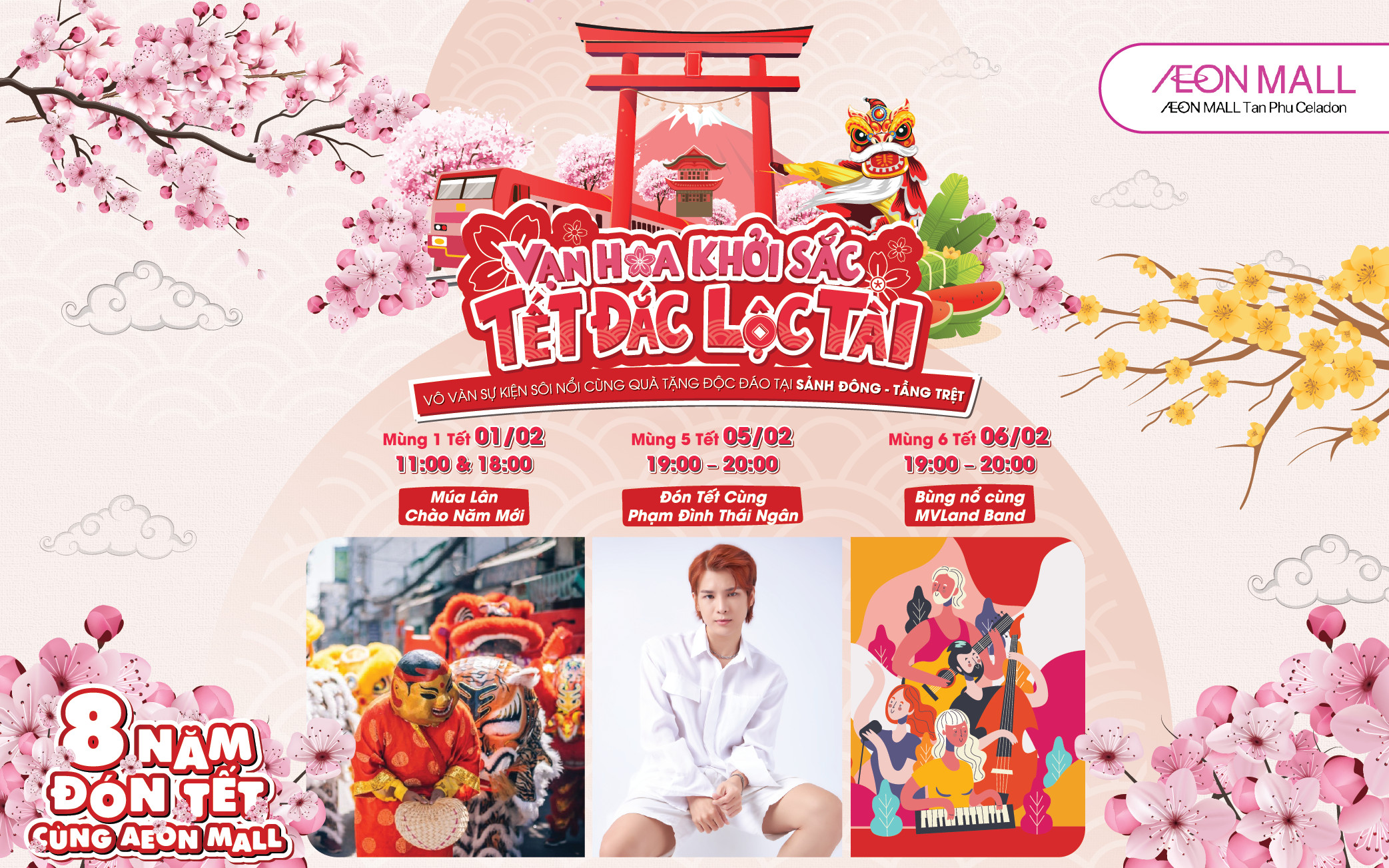 Not only that, AEON MALL Tan Phu Celadon will bring unique and fun activities such as Taiko drumming, statue and sand painting, Omikuji tattoo drawing, etc. from the 2nd to the 6th of Tet.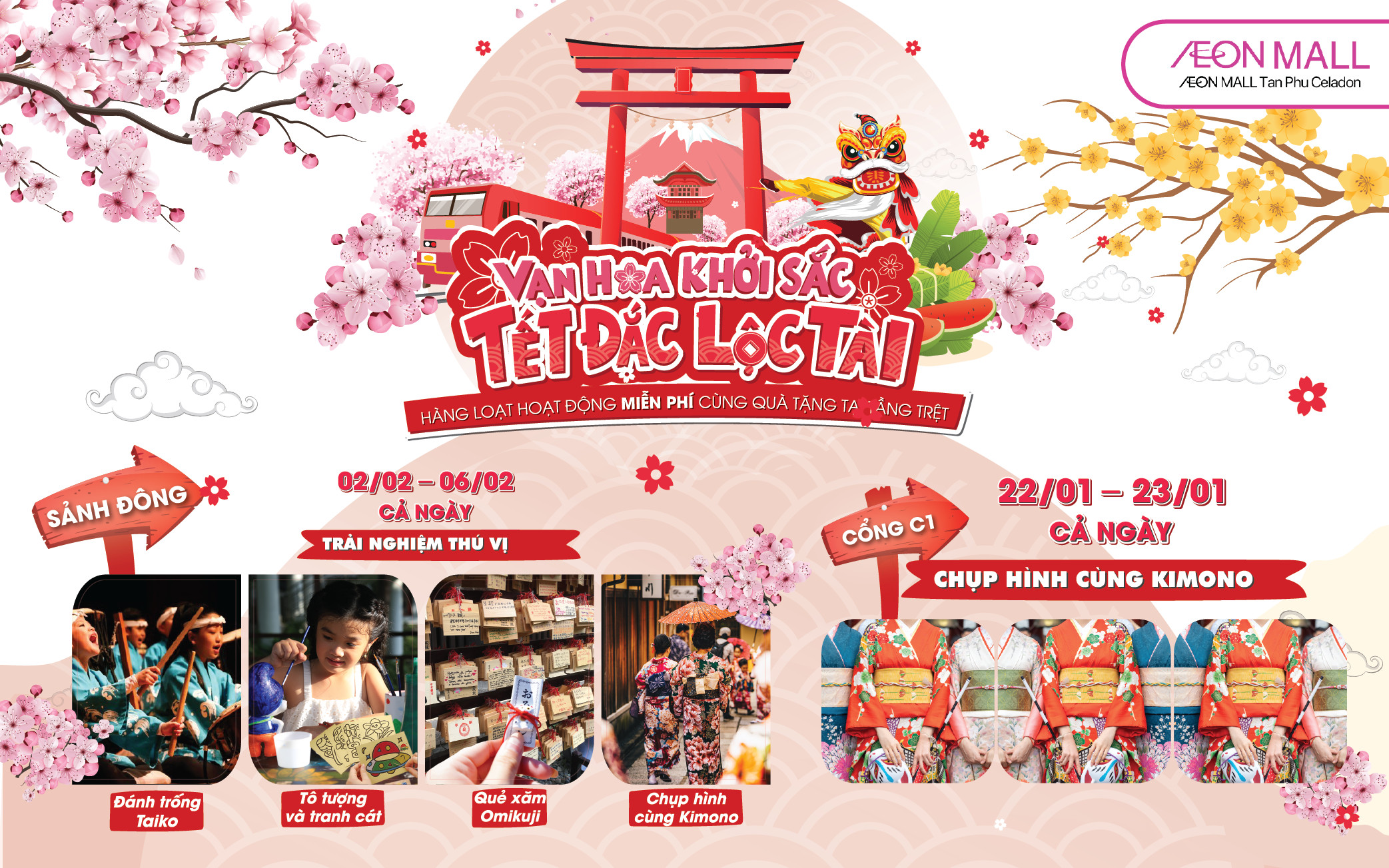 There is more! When you come to visit and shop at AEON MALL Tan Phu Celadon, you will receive attractive offers that last throughout Tet Holiday:
From 21st January to 06th February 2022 with a bill worth of VND 3,000,000, you will immediately receive a cute TAPU "baby"
From 07th February to 11th February 2022, with the bill worth from VND 800,000 you will have a chance to win a golden statue worth up to VND 19,500,000.
More specifically, from 12th February to 20th February 2022, with a bill worth from VND 800,000, you will have the opportunity to immediately receive 02 free movie tickets at CGV Cinema and a meal voucher worth of VND 500,000.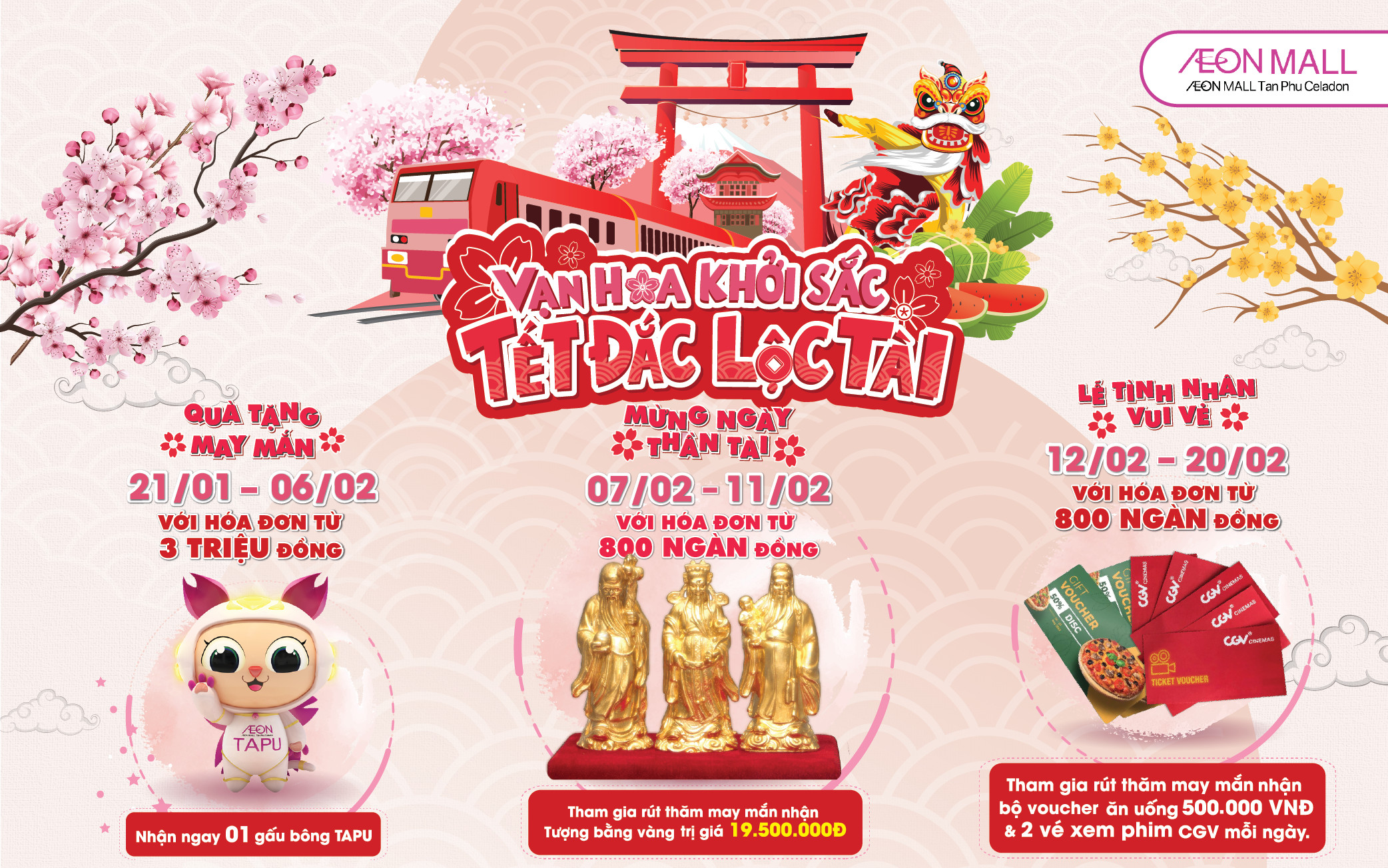 Countless other joys are waiting for you to enjoy a prosperous new year, come to AEON MALL Tan Phu Celadon to discover it now!