Discount up to 50% ++ with gifts from famous brands
Sale up to 50% program with many gifts from the most favorite consumer brands at the shopping mall will be an attractive gift for you and your family to enjoy shopping.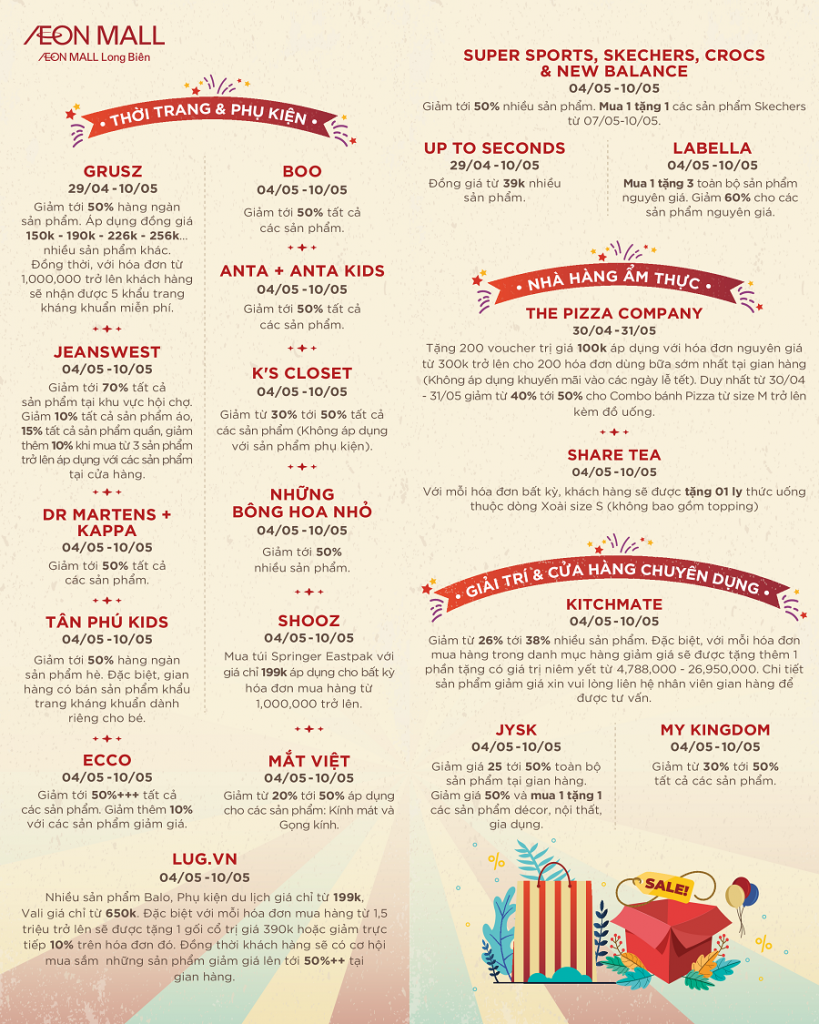 Redeem bills – receive gifts
With every shopping bill which is worth from VND 1,000,000 at the shopping mall area, you will receive an eco Shopping Tote bag or discount Voucher from the stores in the mall.
Note:
The program does not apply to AEON Supermarket and Department Store bill.
Invoices may be combined but not separated in any form.
Each customer can only receive a maximum of 1 gift.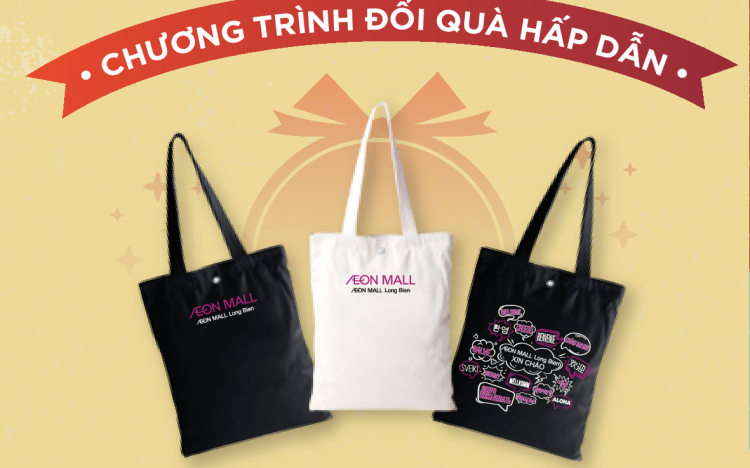 Unique Reverse Auction
Only at 19:00 – 20:00 Saturday (May 9th) in the Central Court, the "Reverse Auction" program first appeared at AEON MALL Long Bien will give you the opportunity to own 3 valuable products with extremely attractive prices for you to choose:
1 High-class fashion dresses from Up to seconds.
1 genuine imported Fricco induction cooker & 1 utility food steamer from Kitchmate.
In addition, each winning customer will receive an additional luxurious Grusz tea set.
The program will have 3 auction times corresponding to 3 products. Per auction will have 5 participants. The winning will be the one offering the lowest predicted price closest to the price of the auctioned product.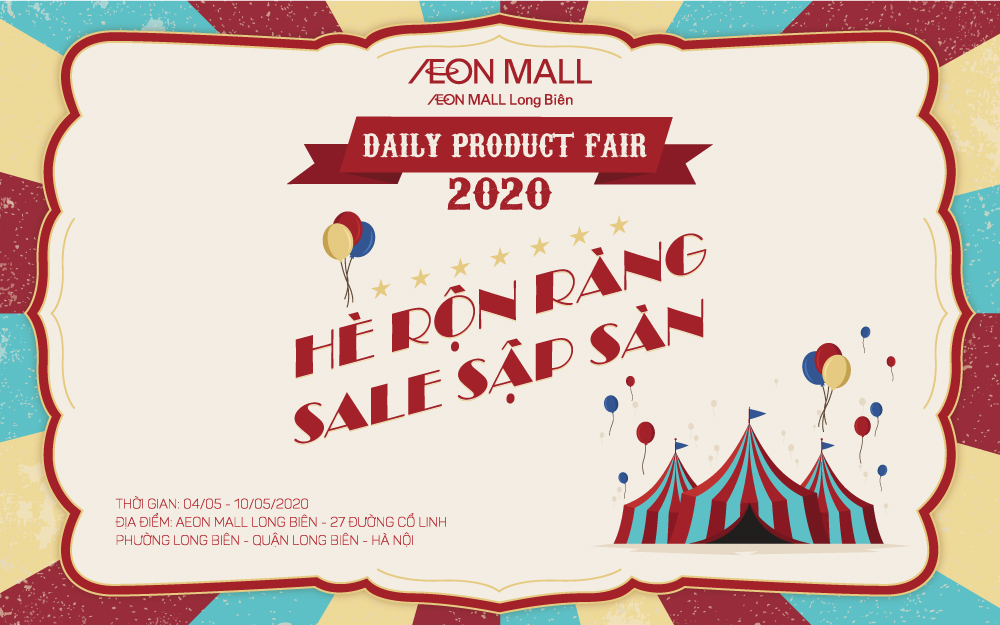 Let's go to AEON MALL Long Bien to enjoy the most attractive shopping program in this May.