– What is your current position and mission at AEON MALL?
I'm Deputy Administration Manager of AEONMALL Himlam – a subsidiary of AEONMALL Vietnam. I'm responsible for building up regulations of the company to strengthen the management, regular supervision from the Board of Directors to all departments. In addition, manage and support the implementation tasks of the department to accomplish the targets and plans assigned by the Board of Directors.
– For you, what is the charming of working at AEON MALL?
To me, AEON MALL is the place of happiness and enthusiasm. It's a home for the smiling faces, a place for mindful brain and kind-hearted. And AEON MALL is where the slogan "Each for all, all for customers" are perfectly applied.
 – What was your biggest job or impressive work that you worked on until now?
For me, the most impressive work is being successful in restructuring AEON MALL in Vietnam. Thanks to the support of the Board of Director members and related divisions, departments, I achieved this big job.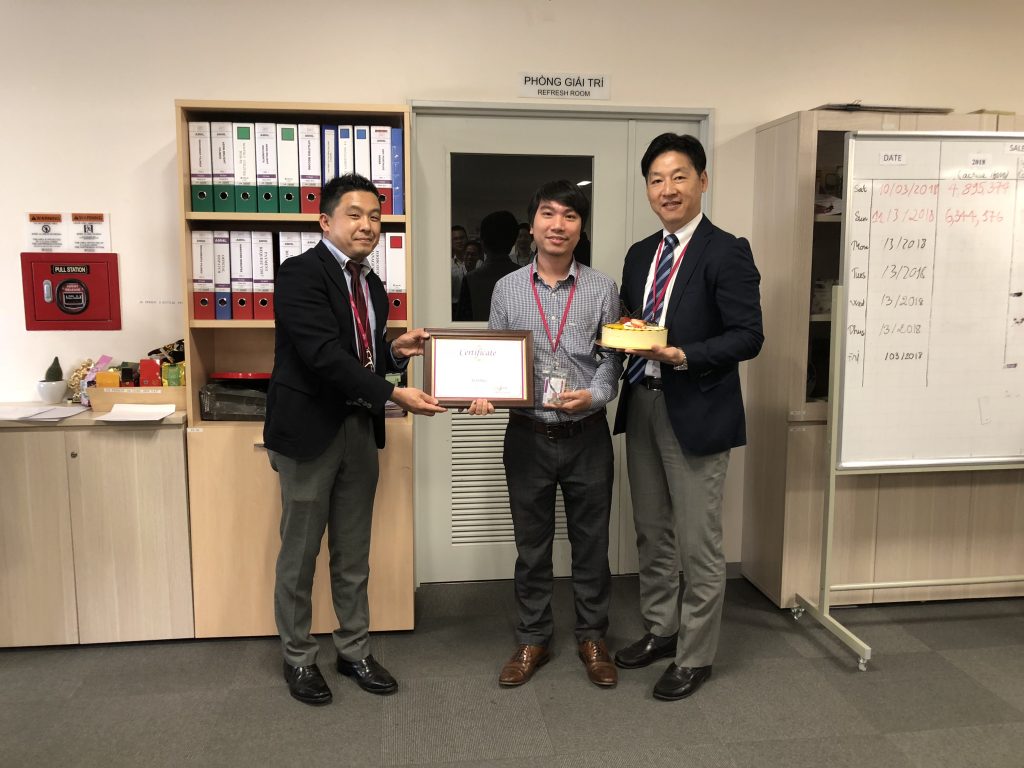 – What are you particularly conscious of doing your job?
As the company is growing day by day, I think I have to improve myself continuously and acquire the leadership skills from managers to achieve higher targets.
– How do you want AEON MALL to develop further and grow in the future?
Currently, AEON MALL has become familiar with many Vietnamese families. And I think our AEON MALLs will become a destination for people with all ages and genders to come and enjoy their wonderful time.