– What is your current position and mission at AEON MALL?
As a Facilities and Security executive, I manage, monitor and secure the operation of all systems at AEON MALL Long Bien (including operation, maintenance and repair technical systems such as electricity, water, air conditioners, etc.) and most important, I have to inspect all changes, adjustments for every tenant in shopping mall, especially for new tenants.
– For you, what is the charming of working at AEON MALL?
I'm not sure what the most attractive thing is but shortly, I love my job and the working environment at AEON MALL Vietnam.
– What was your biggest job or impressive work that you worked on until now?
In 2017, I proposed and implemented a plan to save power for AEON MALL Long Bien. And it comes up with an unexpected result – with my plan, the shopping mall has saved more than 2 billion on a monthly electricity bills.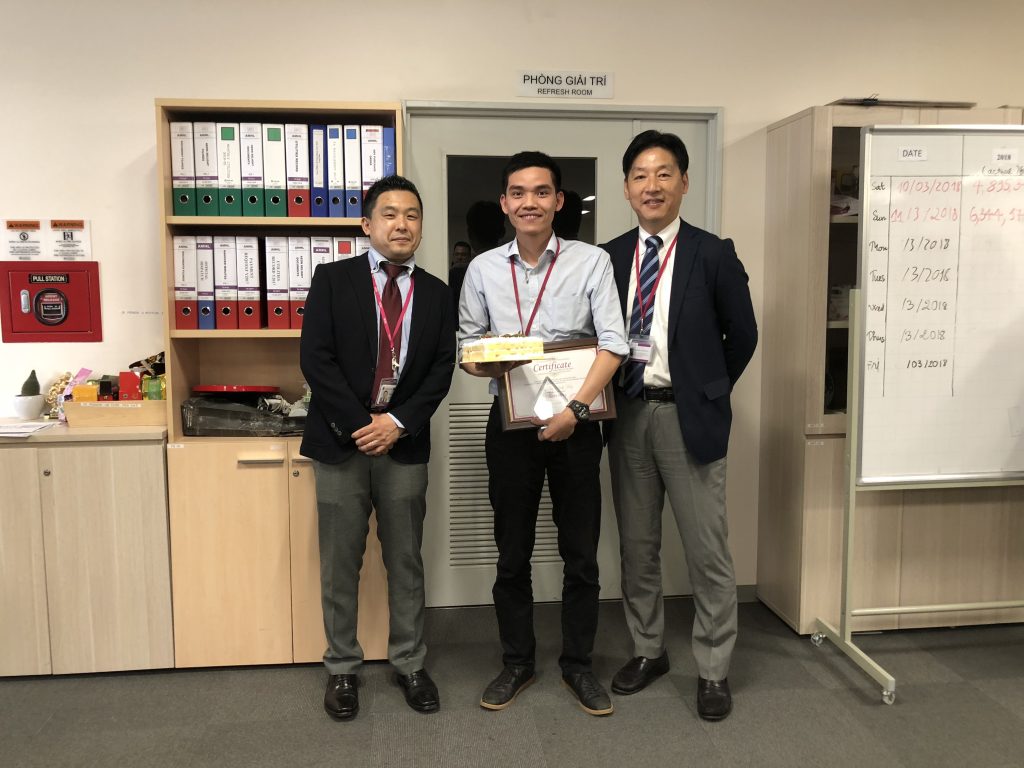 – What are you particularly conscious of doing your job?
I think I've already prepared myself for the job very well and I'm always trying my best at work. I think it's more important to prepare for the development of AEON MALL Vietnam in the future.
– How do you want AEON MALL to develop further and grow in the future?
I can see the ambition in the expansion and development for AEON MALL Vietnam. I'm very hopeful that I can develop myself and adapt to the growth of company.