Firstly, the collecting and sorting of plastics waste is very important. In this campaign, AEON MALL Binh Tan has the sepecial trash bins to help the customers who are easy for knowing and throwing the plastic waste. With a " special decor" trash bin at Cosme court, every one will increase their minds with throwing the plastic waste in right place.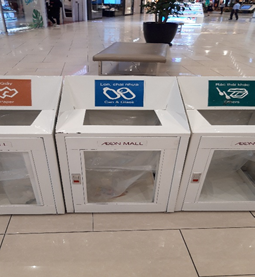 Instead of waiting these plastic items to dissolve in the nature averagely from 10 to 500 years, these used plastic items will be collected and sorted by AEON MALL Binh Tan then transferred to a recycling factory. After these processes, the used plastic items have been turned into plastic flakes and join a new product-manufacturing process.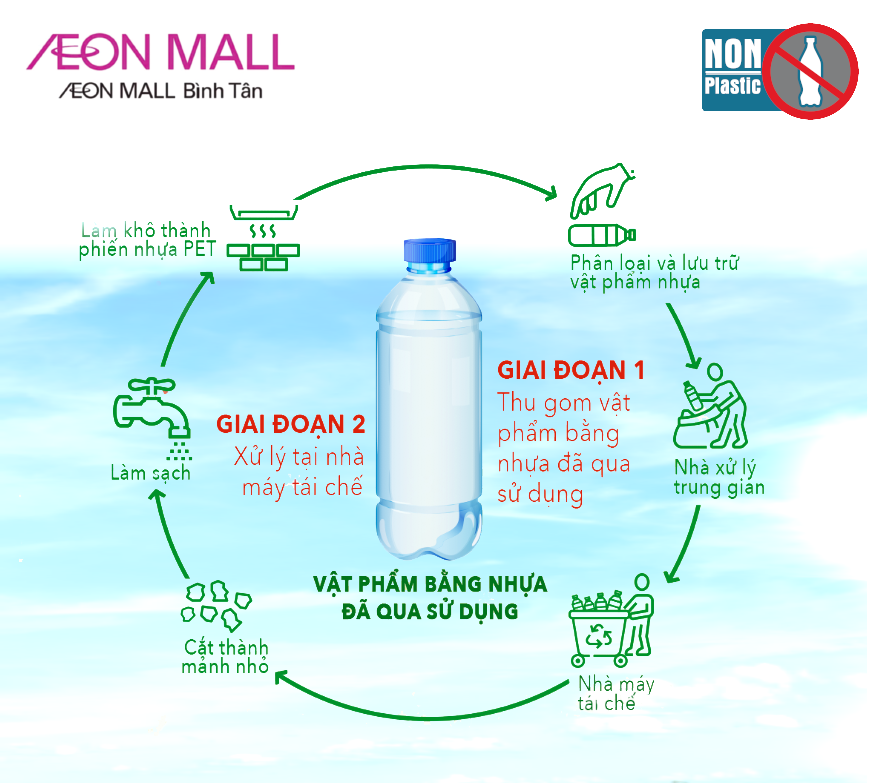 AEON MALL Binh Tan also has many events to reduce the plastic products, such as:
"Eco Straw day": Straws durable for usage in many times
On 5th every month, the restaurants and coffee shops in Foodcourt on 2nd floor, will serve drinks with non-plastic straws, so just these small things you can make a considerate contribution in protecting our environment. AEON MALL Binh Tan hopes that you will come and support our campaign to make our world a better place for living.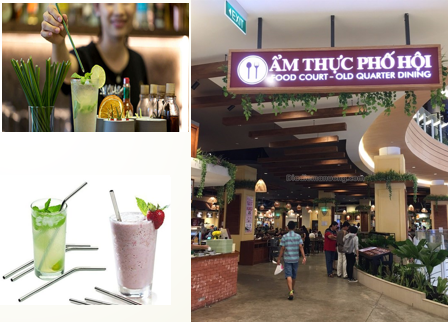 "Own Bag day" Eco bags comfortable in many styles
On 5th & 20th every month, AEON MALL Binh Tan will gift the  handy cute eco bags to customer who bring their own bad to shopping. With these bags, you can go everywhere carrying your necessities freely and don't afraid of this bag not a la mode with your style. Furthermore, you can re-use this bag for the next usage until it is torn!
More, there are lots of tenants in AEON MALL Binh Tan which have the promotions with the vision: " We can protect our environment". Let's have a glance of some of our tenants having sparked the first action for "Non – Plastic" campaign!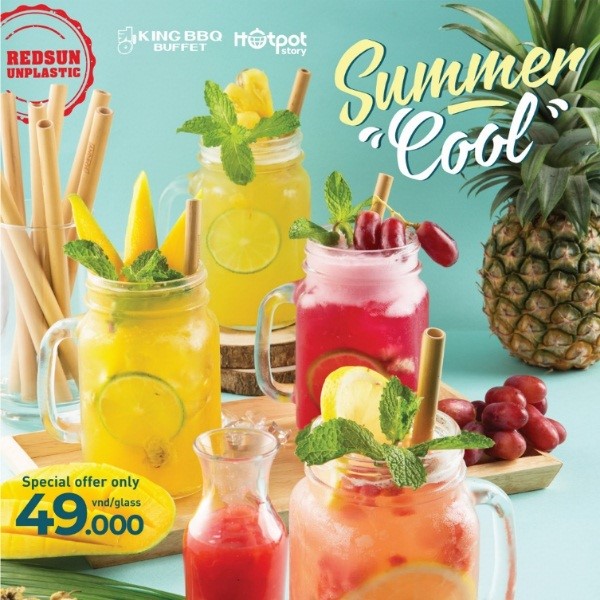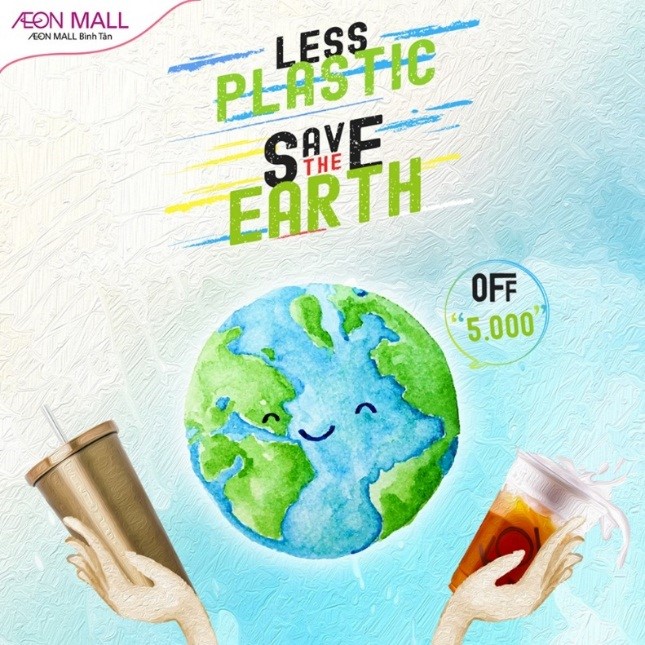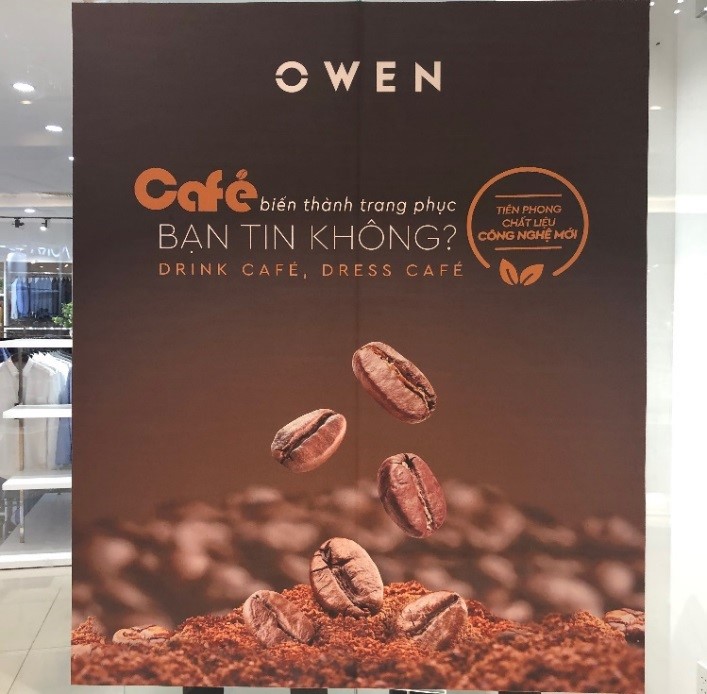 Especially in this campaign, AEON MALL Binh Tan will hold many activation to spread and raise the awareness of protecting environment for children such as: making toys from cleaned used plastics, a contest of eloquence with the theme "environment" and cooperating with Binh Tan District Communist Youth Union to organize the contest: "Children and Environment".
To make our world more beautiful sometimes is originated from small self-aware actions. If we do just a small thing, there happens a result, but if we do nothing, for sure nothing will happen. Every fraction in a community aims at sole mission from June 1st to June 9th for making a considerable impactful result on our planets. Therefore, for the success of this campaign, AEON MALL Binh Tan hopes the positive actions from all tenants and responsive supports from all customers.
More informations at: https://aeonmall-binhtan.com.vn/su-kien/huong-ung-chien-dich-khong-su-dung-nhua-tai-aeon-mall-binh-tan/