Firstly, you must be overwhelmed by the dazzling, glittering, and brilliant sceneries that run from the ground floor to the third floor of AEON MALL Tan Phu Celadon. Remember to dress nicely when taking images to show to your friends.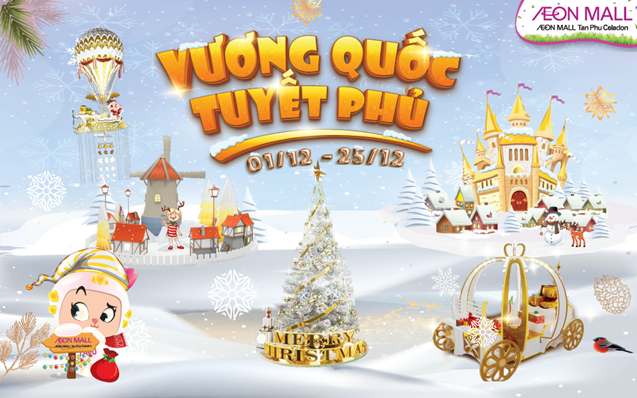 Next, on the night of 24th December, let's welcome the performance of talented boyband "Chilies"- "the national comedy", who will please your heart with the hottest songs on the charts lately. Additionally,  AEON MALL Tan Phu Celadon has prepared a variety of one-of-a-kind goodies for you to discover on Christmas Eve.
It's still Christmas on 25th December , so AEON MALL Tan Phu Celadon will shower you with more wonderful "gifts", most notably the arrival of the emerging talented singer Anh Tu, who "stole" so many hearts recently!
Not only that, from1st December to 25th December, with a bill worth of VND 2,000,000, you will receive more fascinating TAPU-related goodies!
Isn't it exciting? Let's note your calendar and look forward to it!