AEON MALL Binh Tan would like to convey the "3R" message to everyone to understand that protecting the environment and living a green life requires many actions from community, not just from an individual.
Reduction: Reduce usage of utensils, especially plastic utensils.
Replacement: Replace plastic items with other materials such as paper, cloth, etc.
Reuse: With these paper / paper materials, use them many times.
Waste classification
AEON MALL Binh Tan has put a lot of waste classification bins with 3 main waste groups including: plastic waste, paper and other food waste. Garbage properly classified will participate appropriately in the process of recycling, thus limiting negative impacts on the environment.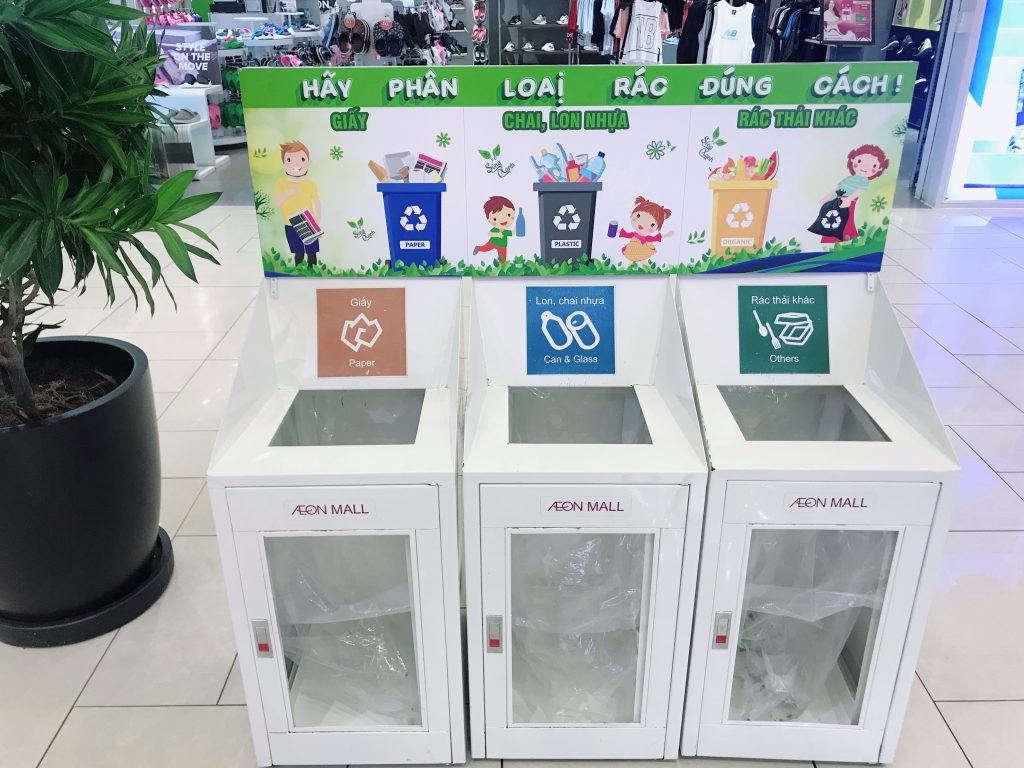 Using environmentally friendly shopping bags
Shopping at AEON MALL Binh Tan, you will meet a lovely "environmental tree" in Cosme court with the messages to remind people not to forget to bring Eco bags to make shopping experience not only convenient but also contribute to protecting environment. "Environmental tree" also introduces the "companions" who accompany AEON MALL Binh Tan to protect the environment, let's come and find out which friendly tenants are at AEON MALL Binh Tan from June 1st!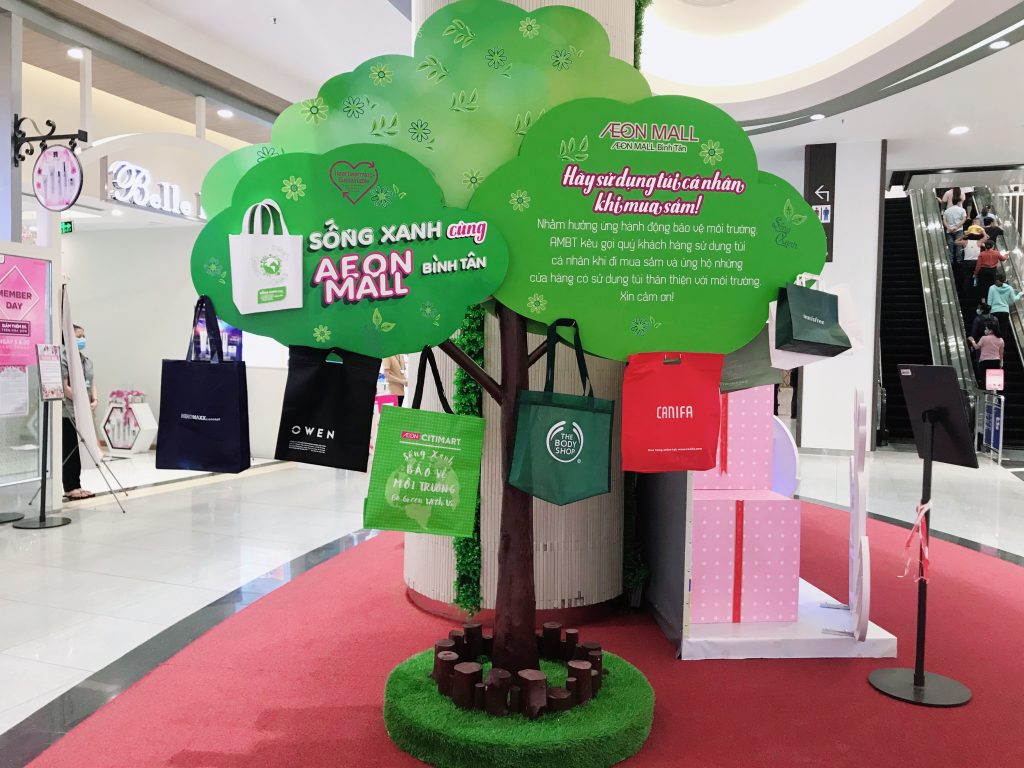 In addition, AEON MALL Binh Tan also offers an Eco Bag for shopping bills which is worth from VND 1,000,000 and eco straws for shopping bills which is worth from VND 1,500,000 from June 1st to June 21st 2020.
*Program rules:
Customers can only choose 1 of 2 types of gifts with a bill of over VND 1,500,000.
Each customer is entitled to a maximum of 2 gifts in a day and no bill splitting applied.
All employees working at AEON MALL Binh Tan are not allowed to participate in the program.
The program does not apply to AEON supermarket bills.
Due to the number of gifts limited, the program will end when supplies run out.
Customers exchange gifts at Cosme court on the ground floor.
Recycling classes
The recycling classes will be held in 3 weeks every Saturday and Sunday starting from June 1st, when participating in the class, children will be taught how to reuse plastic bottles and paper as well as take home their finished products. From this class, AEON MALL Binh Tan hopes that the children will have more fun experiences but also raise their awareness about environmental protection.
Week 1: The class teaches children to make things such as pen boxes, flower pots, airplanes, etc. (18:00 – 21:00 June 6th and 7th)
Week 2: Recycle class for used items (18:00 – 21:00 Jun 13th and 14th)

Week 3: a tree planting in a plastic cup class (18:00 – 21:00 June 20th 21th)
Venue: Cosme Court, AEON MALL Binh Tan
Especially, many stores at AEON MALL Binh Tan participate in the "live green" campaign with promotions from tenants supporting for this campaign: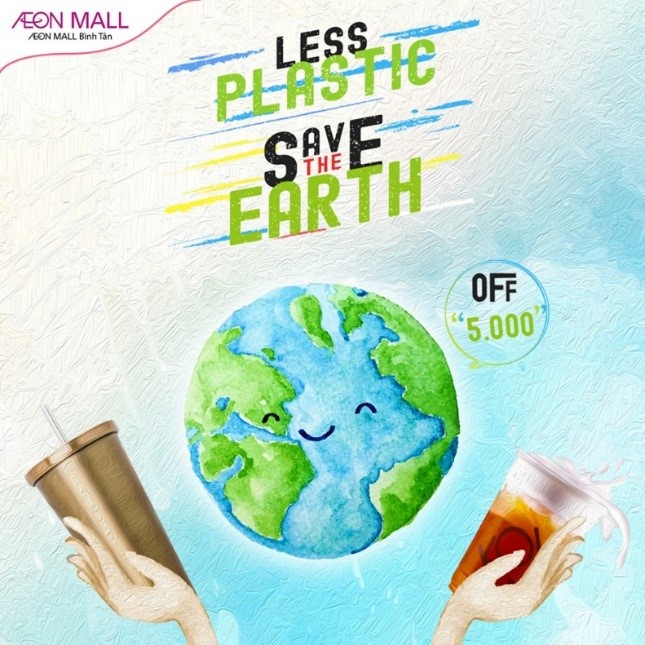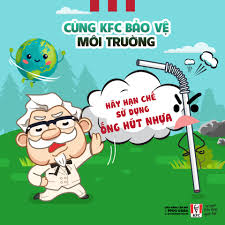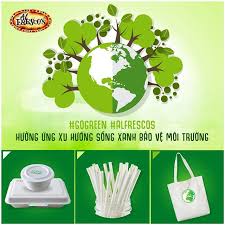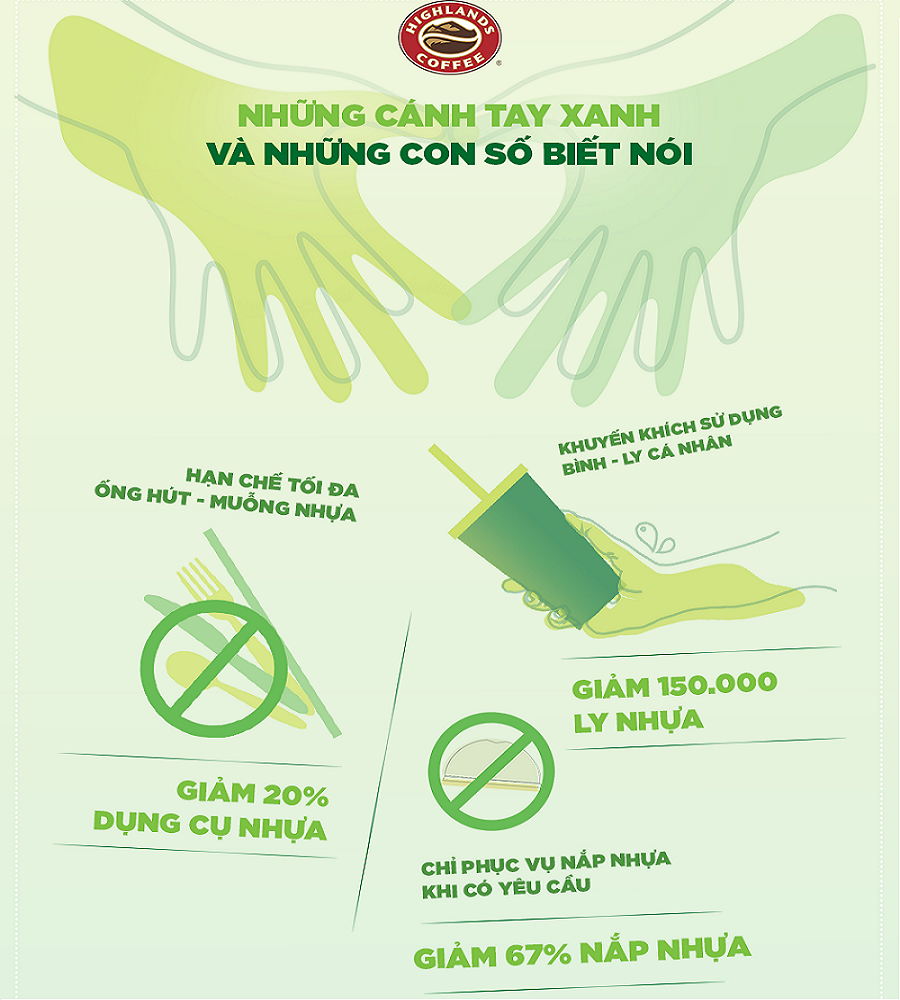 This June, Let's go to AEON MALL Binh Tan to experience all the meaningful activities and protect the environment!
More promotion information at: https://aeonmall-binhtan-en.com/promotion/