This Livestream will offer exclusive promotions from KOHNAN, INNISFREE and THE BODY SHOP, with discount up to 50%, free delivery schemes, and a variety of additional gifts for customers who make pre-orders and purchases during the Livestream.
The detail timeline for each brand during the Livestream is as follows:
Kohnan 13:00 – 14:30
Innisfree 16:00 – 17:30
The Body Shop: 19:00 – 20:30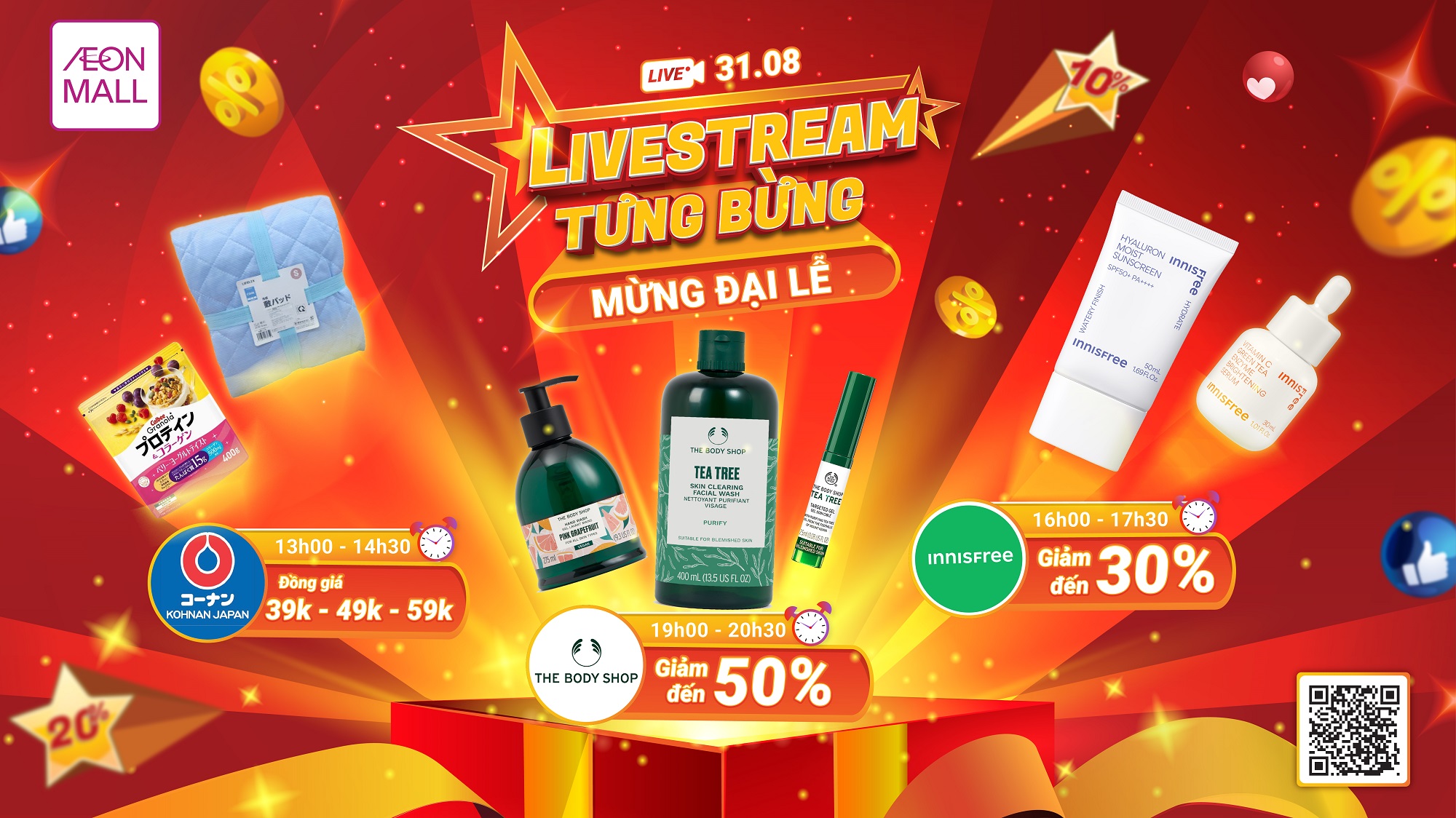 Especially, the Early Bird scheme offers customers exclusive promotions applied only from August 25th until the end of August 30th. Let's follow the fanpage of 6 AEON MALLs to stay updated on the information and the ordering process using the link below:
With the desire to offer attractive promotions and high quality products from well-known brands to our customer, this Livestream is a gesture of gratitude that AEON MALL wants to express towards those who have supported us in recent time.
Don't miss out on this unique opportunity from AEON MALL and famous brands!