AEON MALL constantly innovates to improve customer experience to meet the growing demand especially at the end of the year. AEON MALL Binh Tan totally ready in to refresh its appearance with the goal of becoming a most favorite destination of shopping and entertainment for all ages. Accordingly, from 1st November to the end of 13th November 2022, AEON MALL Binh Tan promises to be the ideal destination to attract customers when organizing a series of interactive events and win valuable gifts.
A series of activities for all ages
Fruit Ninja game for children and young people appeared for the first time on the AEONMALL Vietnam app. Download the app now and join the "competition", conquer the score to receive gifts such as… stuffed dolls, keychains, snack cakes,…
There will be a talkshow about health which provides useful information for the elderly in response to World Diabetes Day (12th November 2022). The event taken place on 12th November 2022 marks the cooperation between the AEON MALL and the Ho Chi Minh City hospital of the University of Medicine and Pharmacy with the goal of raising awareness, helping participants understand correctly and fully about the diabetes disease for better prevention. At the event, experts from difficult sections such as nutrition and endocrinology at Ho Chi Minh Hospital of University of Medicine and Pharmacy will answer questions from attendees and give useful advice to those attendees who already have or are at risk of diabetes.
In particular, at 18:00 on 13th November, there will be a special Gala to welcome the new look of AEON MALL Binh Tan  with the participation of singer Ho Quang Hieu. The performances that stir up the atmosphere on the background of the hot hit songs promise to bring the audience into an extremely chill, relaxing and stress-free music paradise during busy year-end working days.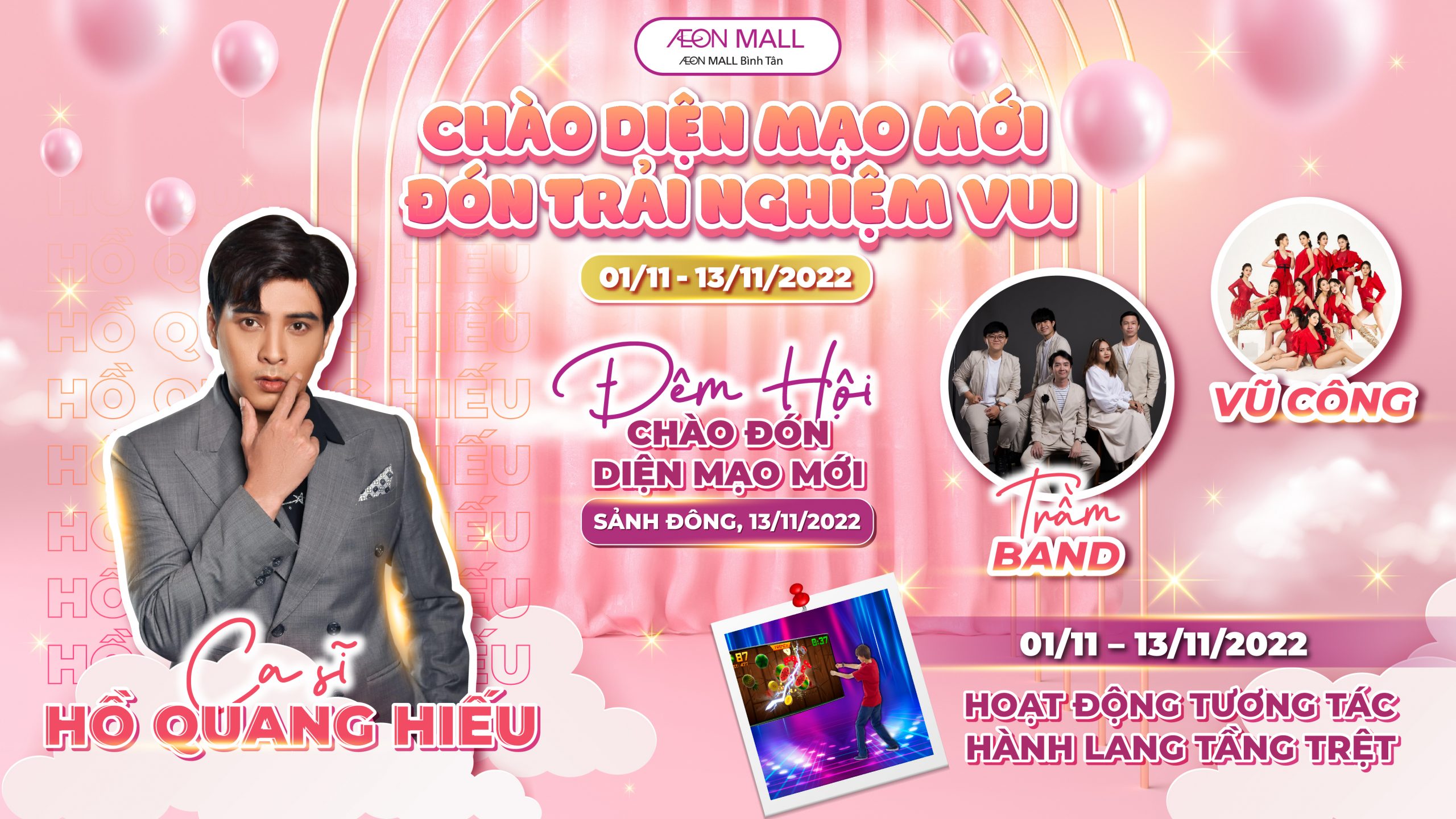 Shopping to win gifts, whole family loves it!
During the duration of the program, customers who come to visit and shop with bills worth from VND 2,000,000 will have the opportunity to receive one of the gifts such as: Electrical household products from Frico brand, Value Voucher from My Kingdom, Yakimono, AEON Vietnam.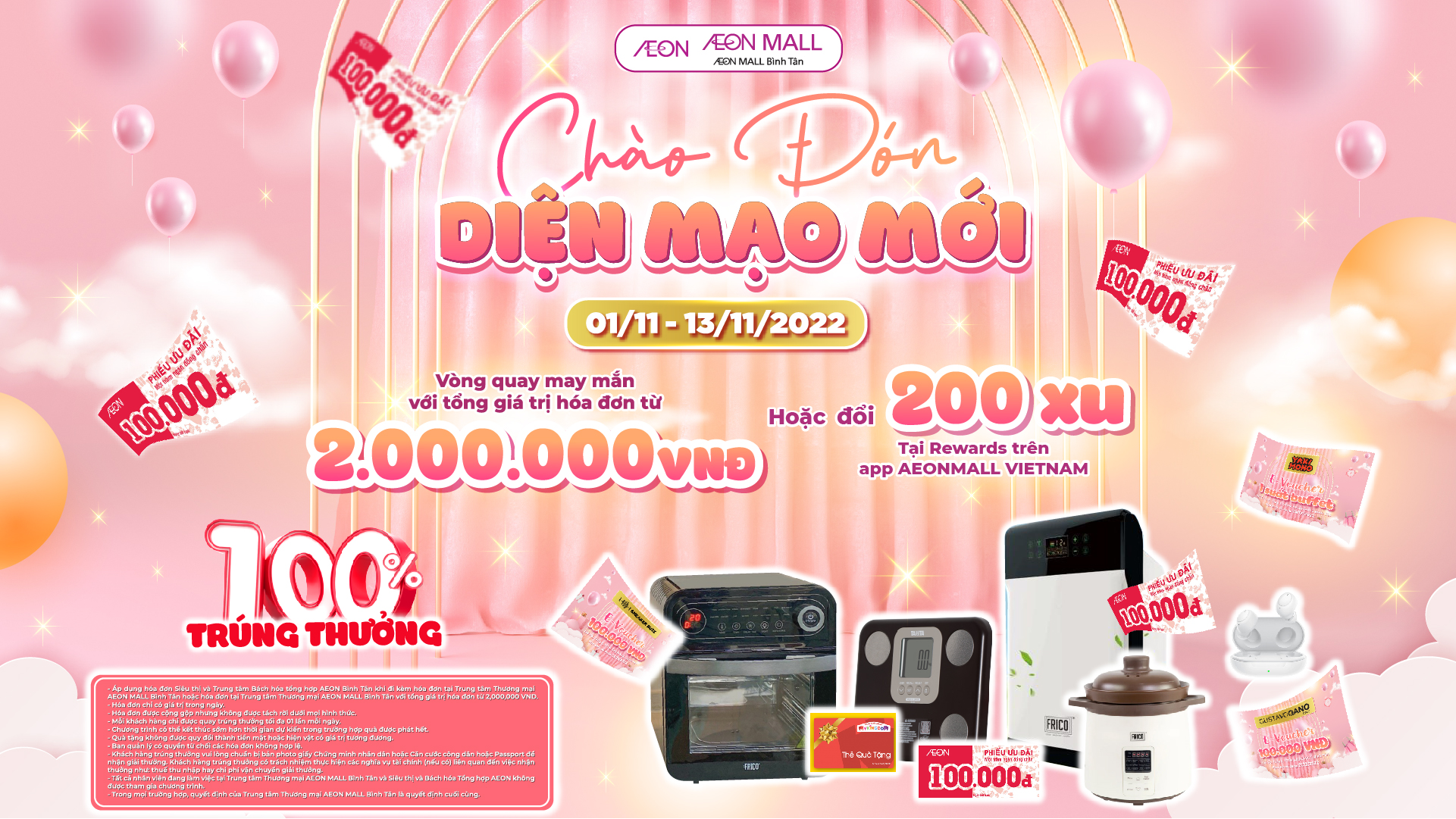 What are you waiting for, hurry to run to AEON MALL Binh Tan to participate in a series of events, shop and bring home valuable gifts. Details of the events can be found at: https://aeonmall-binhtan.com.vn/su-kien/100-trung-qua-tai-chuong-trinh-chao-don-dien-mao-moi-cua-aeon-mall-binh-tan/