More than 800 students gathered early at two Primary & Secondary Schools in Loc An & Loc Hoa border communes on August 31st, 2019 for the "Sharing the Love" festival. The schoolyard was full of joy and laughter when the volunteers started many folk games, food stalls, children's reading playgrounds as well as drawing booths for the students.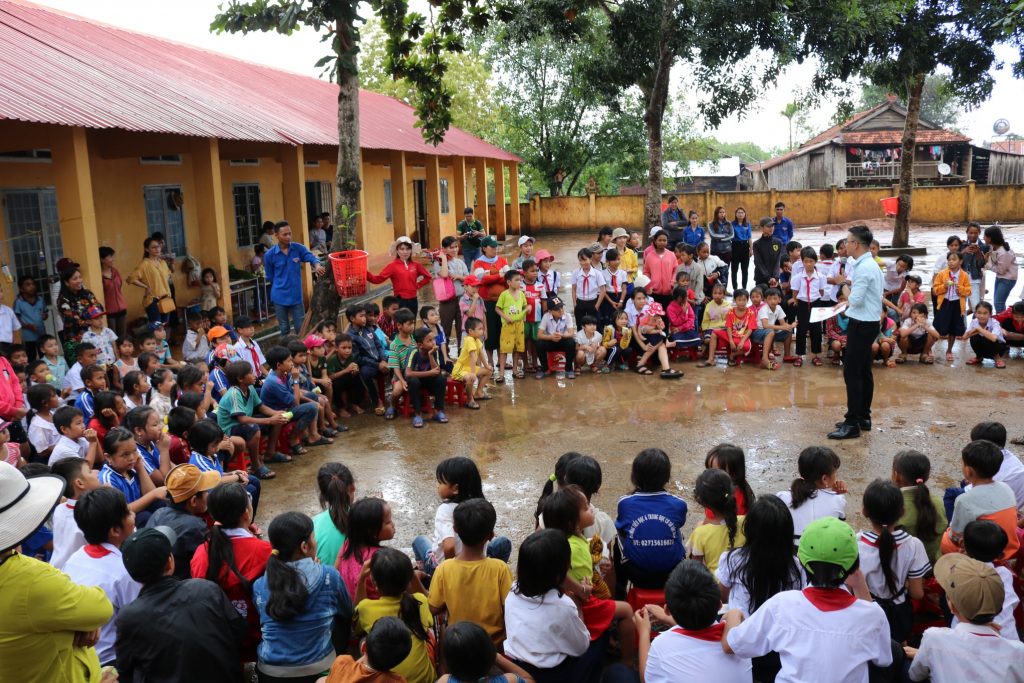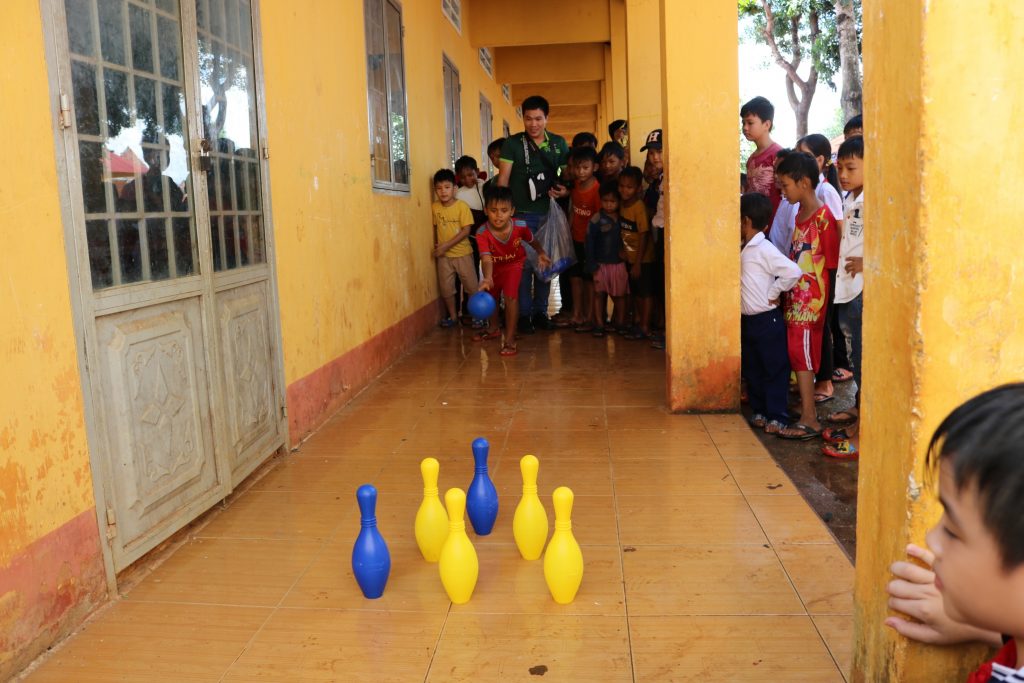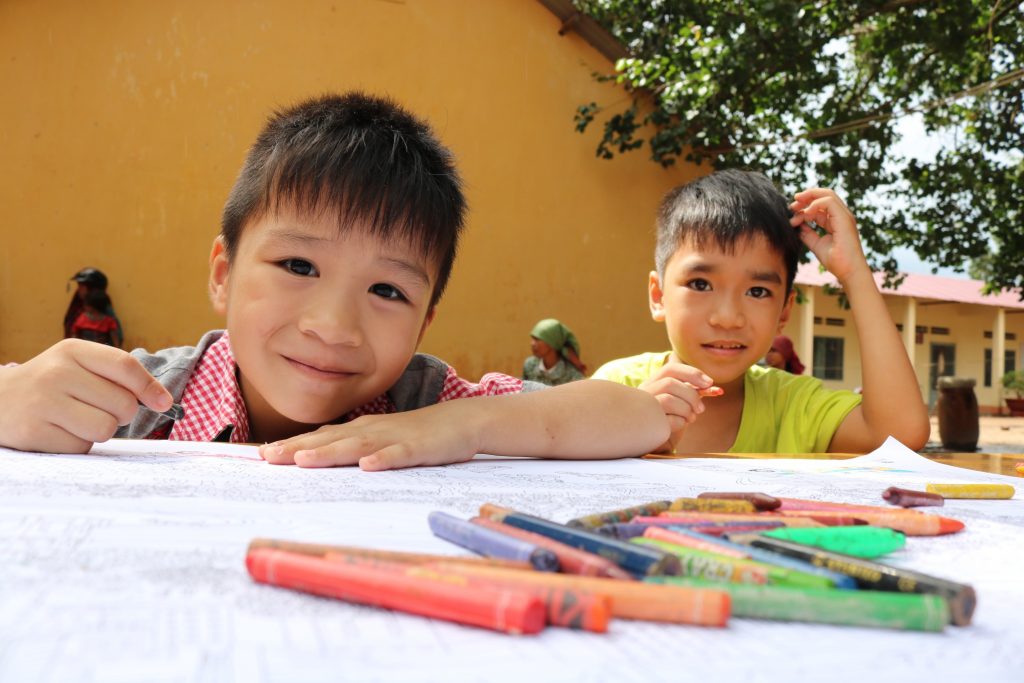 At first, many kids were still too surprised that they did not dare to immerse themselves in the game. However, after talking and getting familiar with the volunteers, they were more open and enjoyed. Many of them also actively took the stage to sing.
Dieu Hung, a student of class 2.A Hoa Trung Primary School, said: "This was the first time I participated in these folk games, thus I felt very happy, and was also given gifts from the volunteer brothers".
In addition to celebrate Mid-Autumn Festival, the students were also taught about the topic of Child Sexual Abuse Prevention by Tieu Minh Son speaker – Deputy Director of SYN Vinh Long Life Skills Center. Mr. Son helped the children identify the dangers of abuse around them, thereby knowing how to prevent sexual abuse with basic principles. The sharing session took place under the light rain but all children were very excited to answer the questions and receive gifts.
"Sharing the Love" festival was organized by Southern delegation of Communist Youth Union, the Little MC-Media Club in collaboration with AEON MALL Tan Phu Celadon.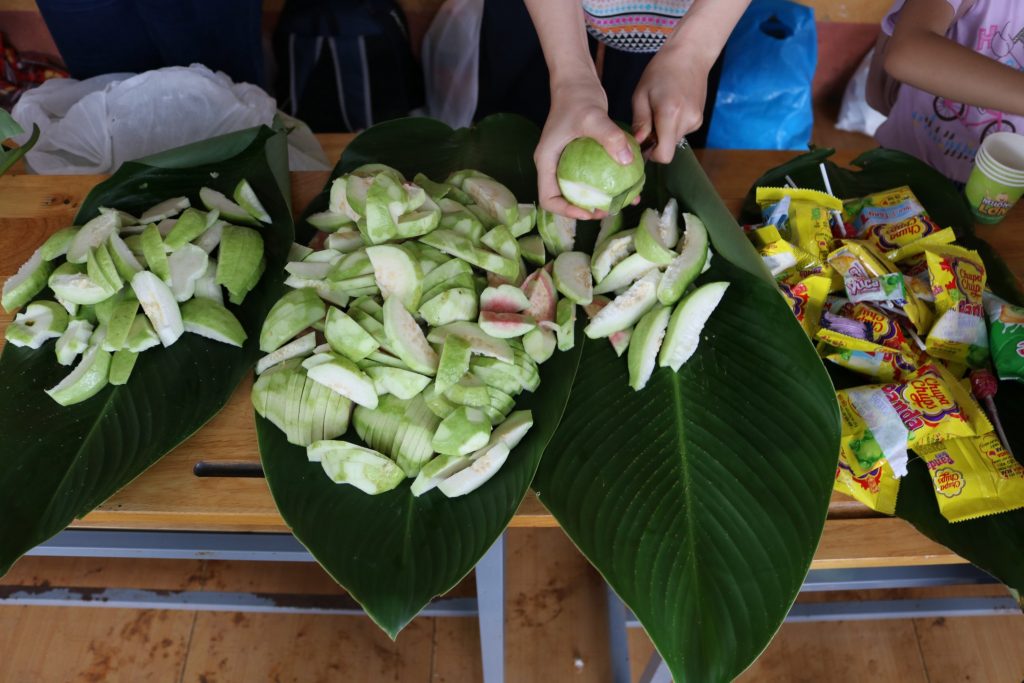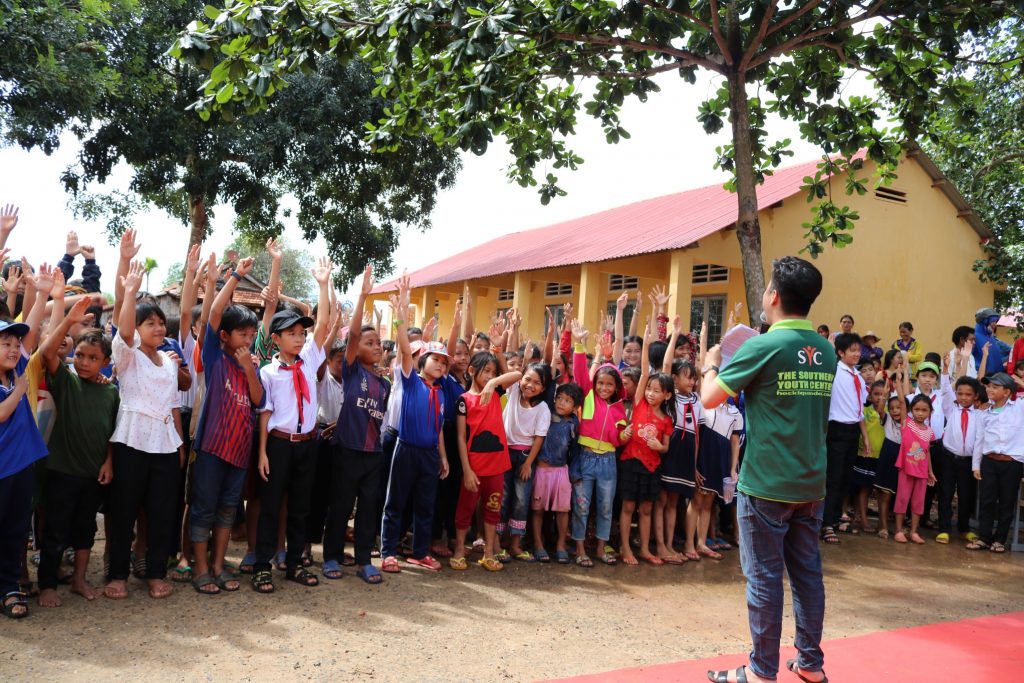 On the other hand, in the morning of August 31st 2019, two libraries were built in Loc An and Loc Hoa communes with the number of books up to nearly 8000 titles.
This is the result of "Give a Book – Give a Future" season 2 program organized by AEON MALL Tan Phu Celadon and Fahasa book publishing company, with media sponsorship from Sinh Vien Viet Nam – Hoa Hoc Tro Newspapers. The program has received many precious contributions of AEON MALL Tan Phu Celadon customers, as well as 25 clubs from high schools and universities in Ho Chi Minh City.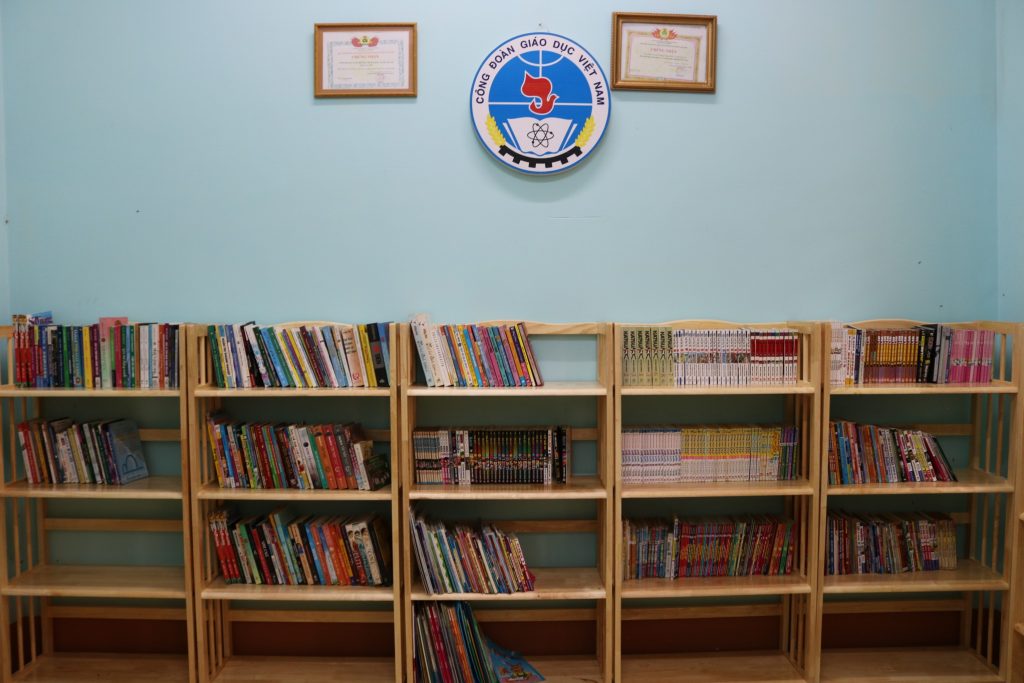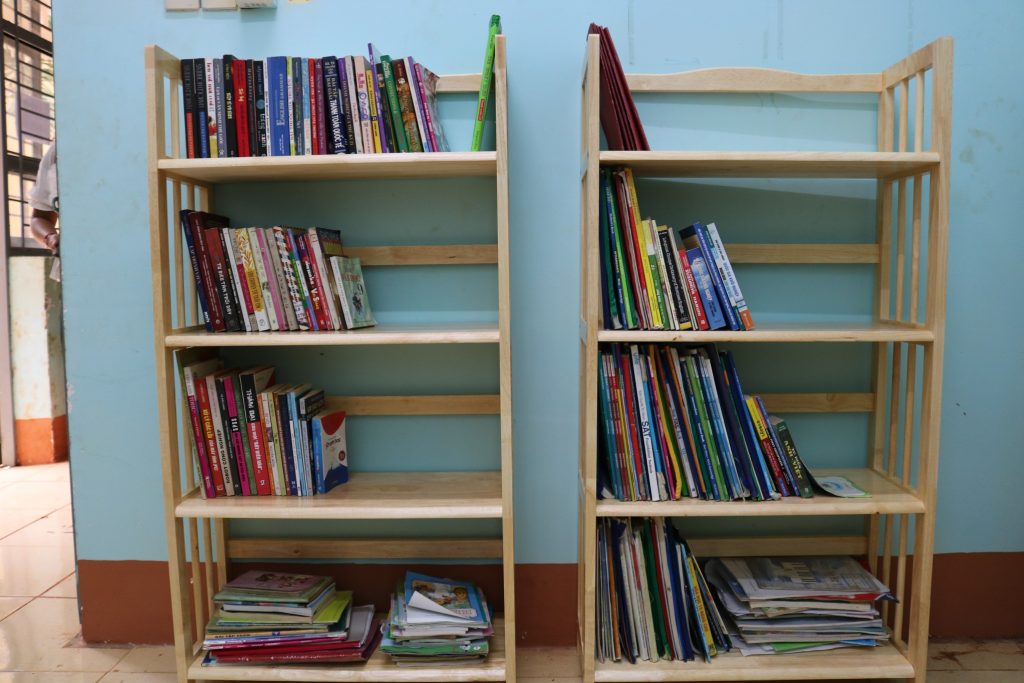 Each donated book could not only help to save paper and protect the forest but also build the knowledge bridges to light up the hopes of Binh Phuoc province's children for a brighter future.
Along with the aim of supporting libraries for poor children, the program also spreads the message of love, kindness and a sense of environmental protection to everyone. "AEON MALL Tan Phu Celadon would like to sincerely thank all customers and partners for your enthusiastic participation and support for "Give a Book – Give a Future" season 2. The spirit and kindness of you are the motivation for us to successfully organize more meaningful activities in the future. We do hope to receive your support in the next programs", said Mr. Hideo Kataoka – General Manager of AEON MALL Tan Phu Celadon.