Halloween Gala night with singer Noo Phuoc Thinh
Time: 18:00 on 31st October 2020
Location: East Court – Ground floor AEON MALL Binh Tan
Embrace yourself in this one-of-a-kind Halloween Gala night at AEON MALL Binh Tan with the appearance of one of the most famous Vietnamese pop singers – Noo Phuoc Thinh. Moreover, let's dance the night away with exciting dancing & magic performance.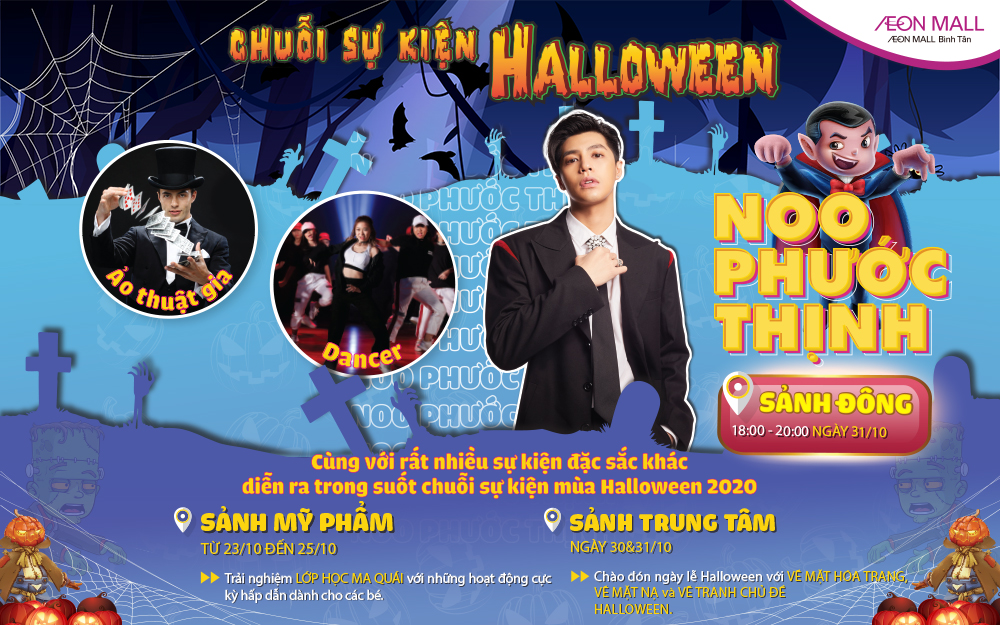 Snap a selfie with the "Spooky Forest"
Why don't you snap a selfie with your Halloween costume in front of the "Spooky Forest" located in Center Court AEON MALL Binh Tan? Come and take an adventure around the forest to explore all the Halloween characters we have prepared for you such as Mr. Giant Pumpkin, Vampire bats, Dracula and Zombie Hulk.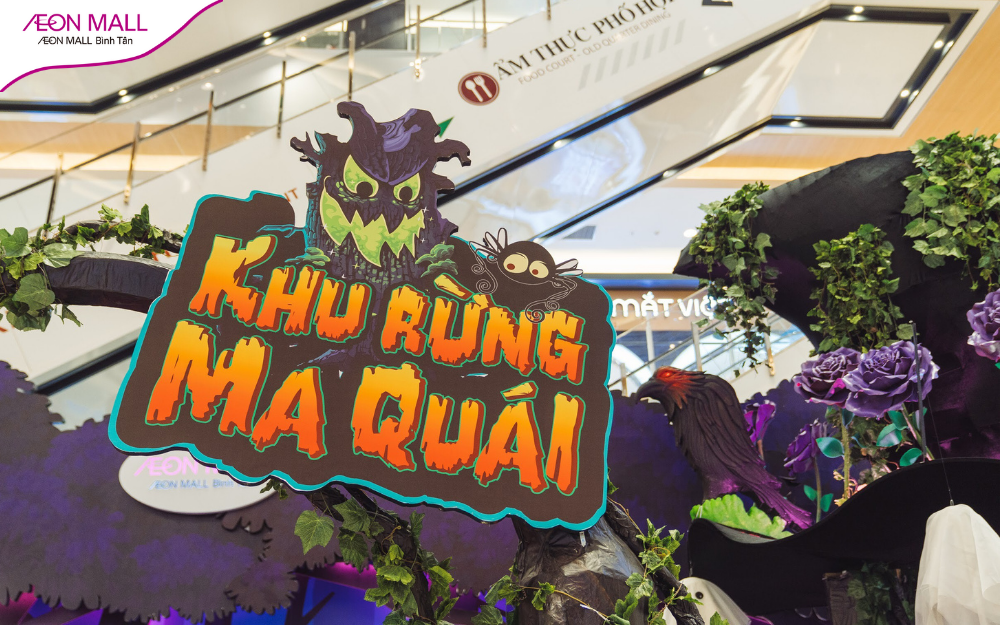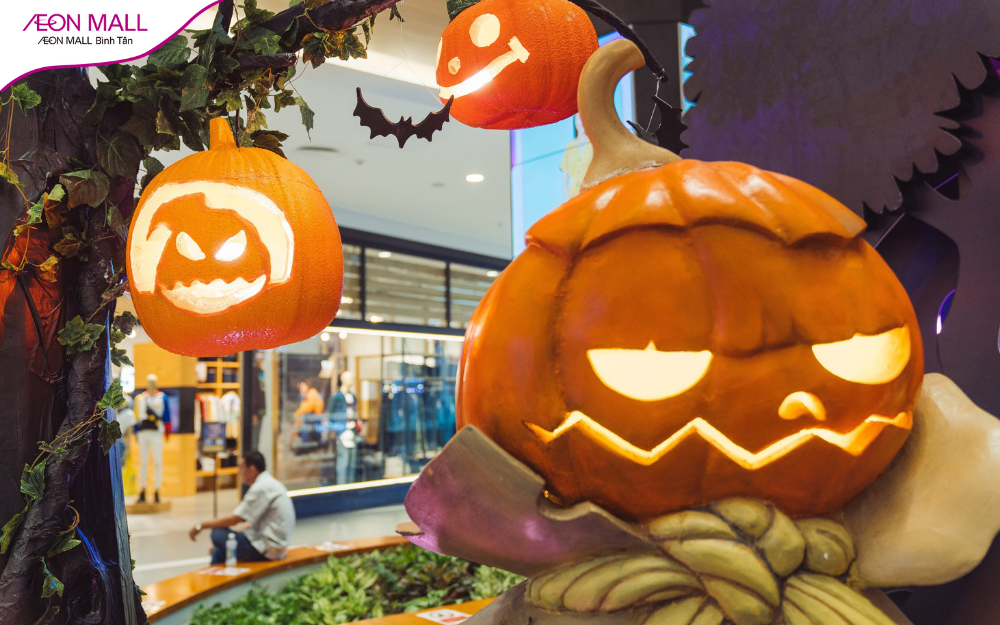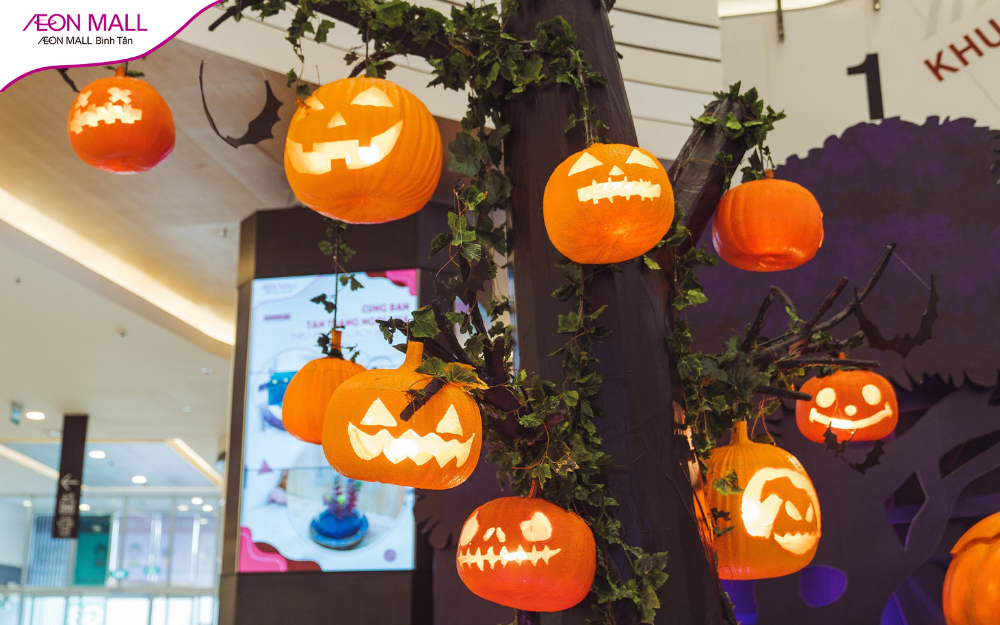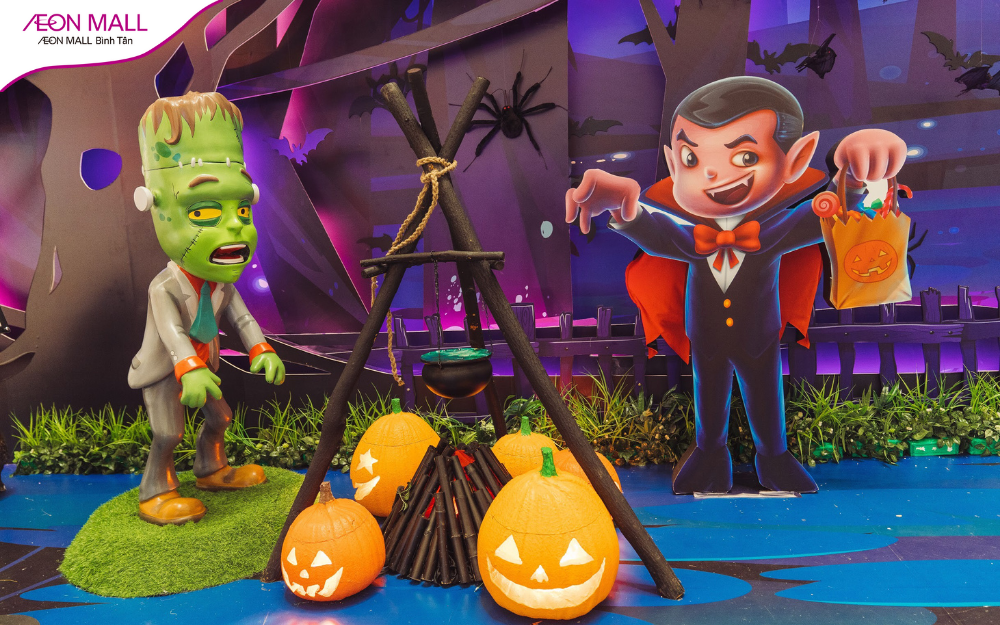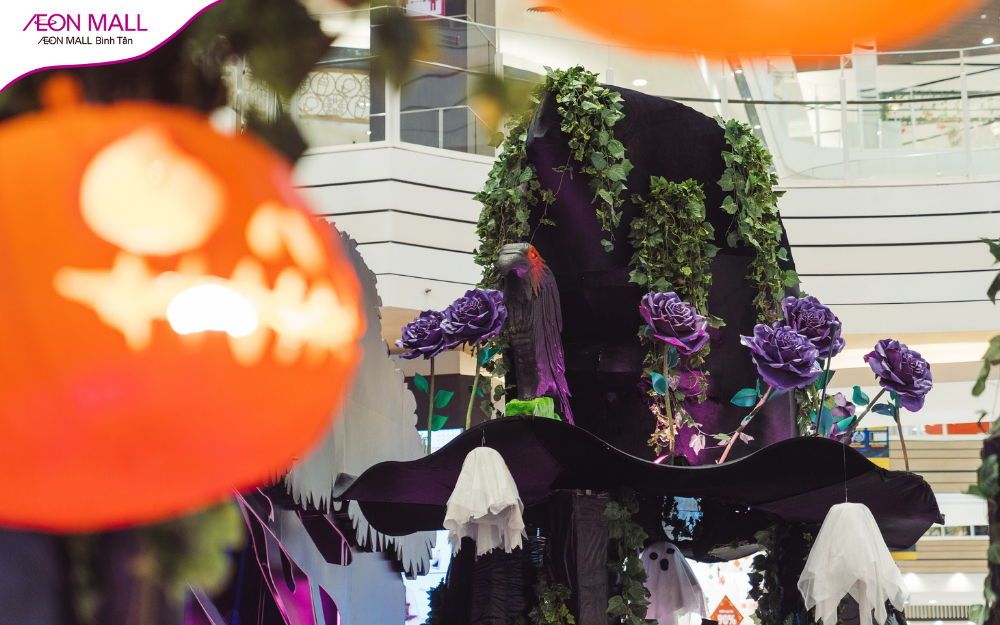 Special Halloween activities for parents & kids
Don't miss-out on other great Halloween activities:
Join "Halloween classes" with many interesting and exciting activities organized by Sylvan Learning from 23rd October – 25th In this class session, kids can have fun with their classmates to play games to win attractive prizes.
Join "Halloween-character face and mask painting activity on 30th October & 31st Kids are invited to come and create their own favorite Halloween costumes.
Shopping festival at East Court & West Court
Shopping events with a range of brands selection from 21st October – 1st November at AEON MALL Binh Tan with the participation of the following brands:
At East Court: Fahasa, Komonoya, Art Box, Daiso, Milvus, Hnoss, Gojoy.vn, CGV.
At West Court: Adidas Neo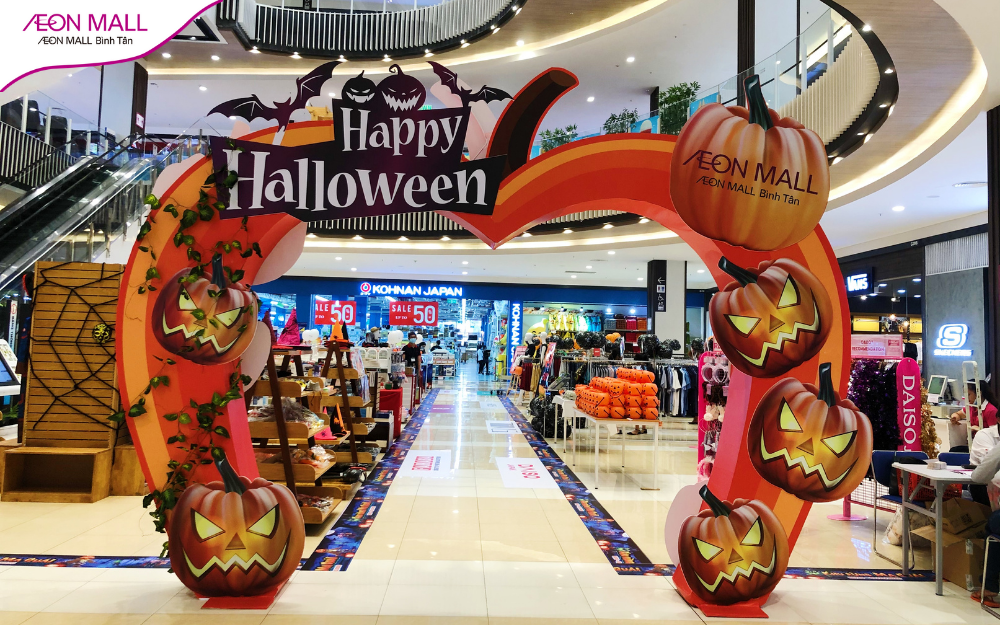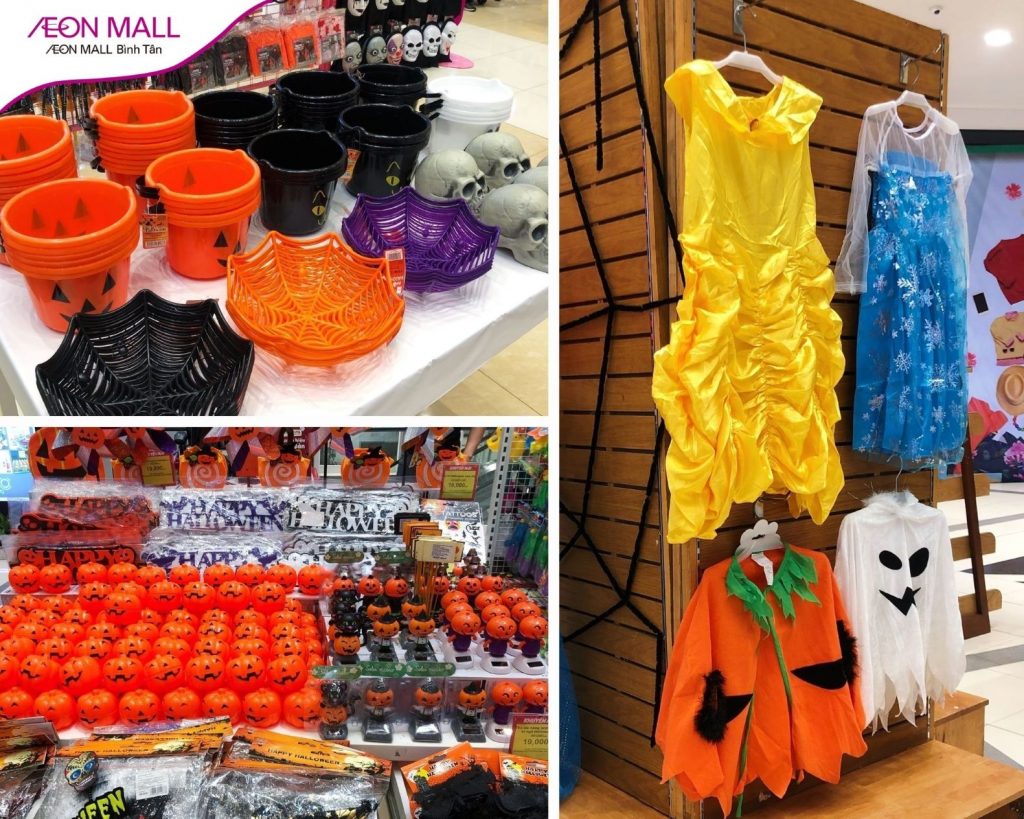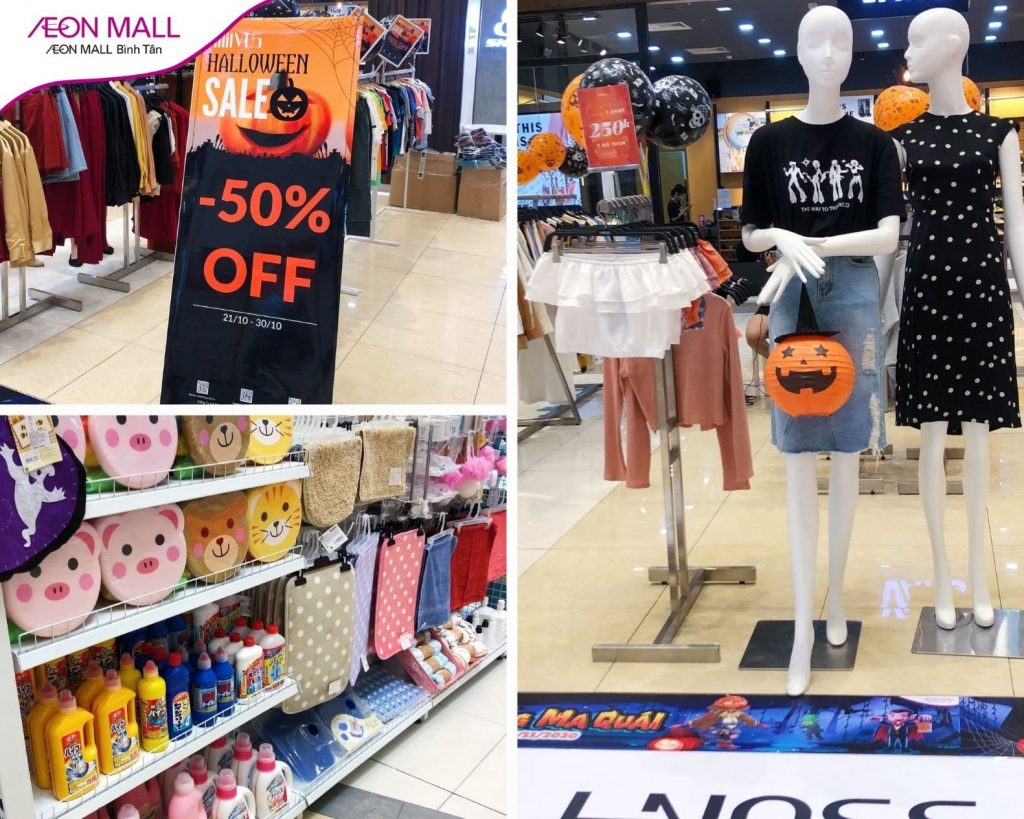 Enjoy shopping and bring home free gifts
We wish to bring the best shopping experiences and excitement to our customers by offering various attractive promotions and many interesting activities at AEON MALL Binh Tan.
This year, AEON MALL Binh Tan offers range of special shopping deals that you should not miss, especially from 10th October – 20th October 2020:
With every purchase worth from VND 1,990,000, customers will receive 01 Halloween-themed neck pillow
With every purchase worth from VND 2,990,000, customers will receive 01 10000mAh portable charger.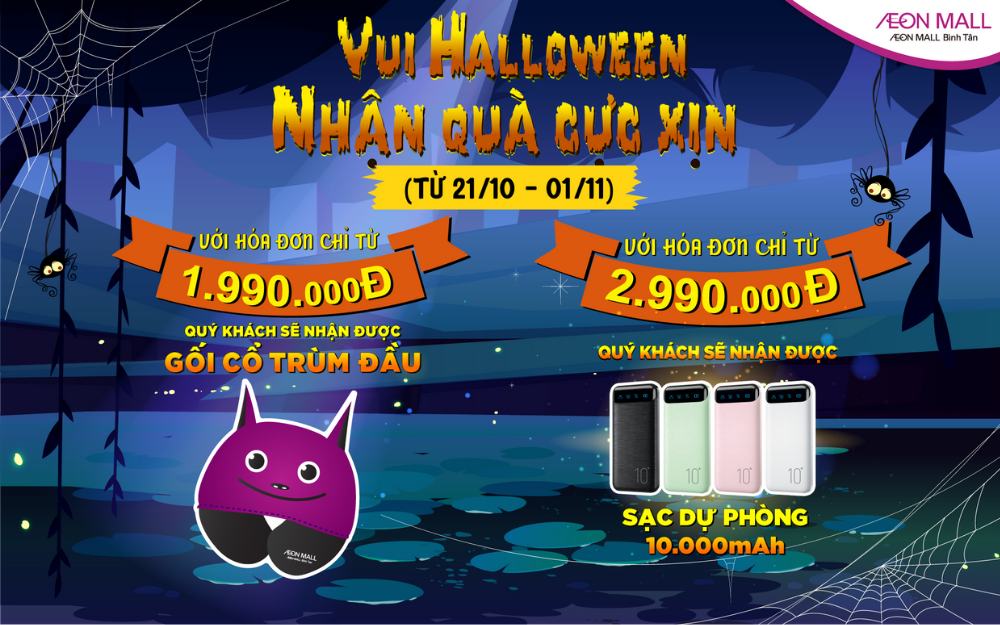 Terms & conditions:
Each customer can only receive maximum two gifts per day.
Applicable to cumulative bill within a day at AEON MALL Binh Tan.
Not applicable for shopping bills at AEON Supermarket and GMS area, and Adidas Neo sales area at ground floor – West Court.
Customers redeem gifts and vouchers at the East Court on the ground floor.
All employees working at the mall cannot participate in the program.
Due to the limited number of gifts, the program may end before the deadline.
Halloween is up in the air. Dress yourself up in your best Halloween costume and join AEON MALL Binh Tan from 21st October to 1st November 2020 in this mysterious season of the year.