In response to the campaign of annual Earth Hour, AEON MALL Binh Tan has a plan to operate more efficiently, waste less and reduce factors to the environment. Especially, on Saturday – March 30th, AEON MALL Binh Tan will reduce the lights in some areas.
Earth Hour event will take place at 20:00 with the message spreading to all customers to join hands to protect life around us. Joining us in this event, you will receive a glowing bracelet.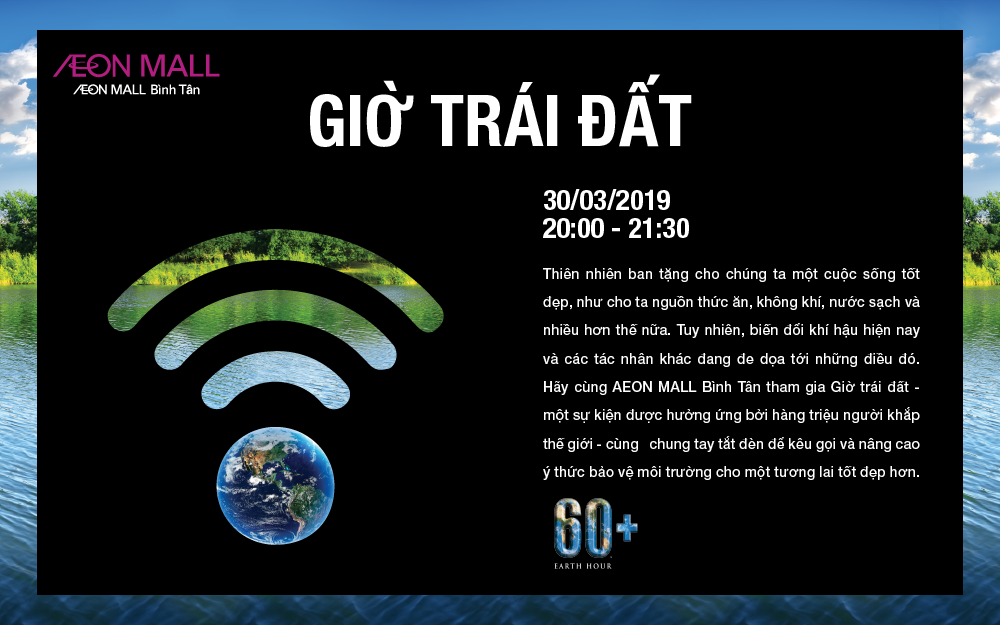 Let's protect our Green Earth with AEON MALL Binh Tan!