Experience the summer atmosphere with "Pineapple Park" and "the beach" and in the middle of AEON MALL Binh Tan
In the summer, it is indispensable to take a trip to the beach with family and friends or your loved ones, now at AEON MALL Binh Tan shopping mall, you can enjoy the summer atmosphere with decorations like a party on the beach with lovely and lively characteristic pineapples. You will encounter the summer decoration scenes on the ground floor with unique decorative content such as: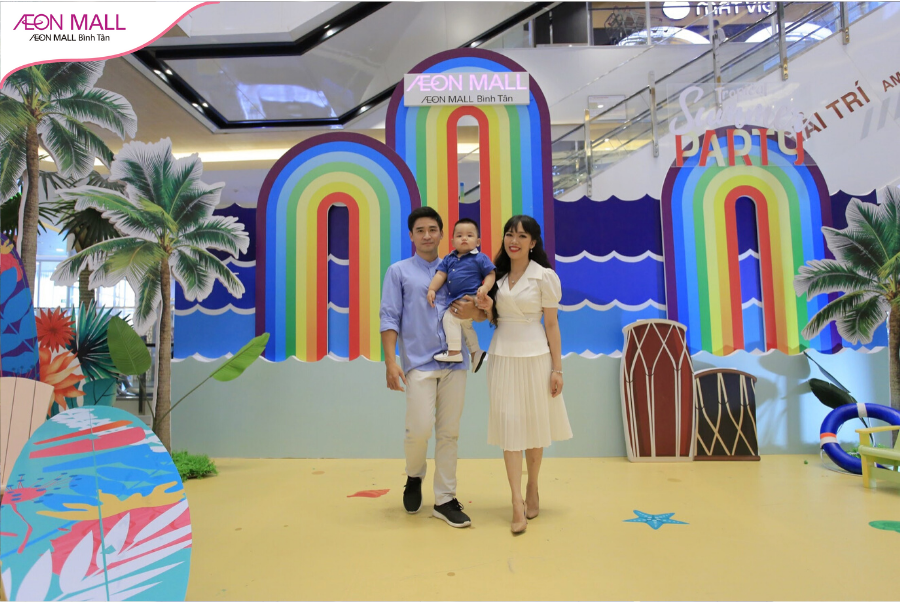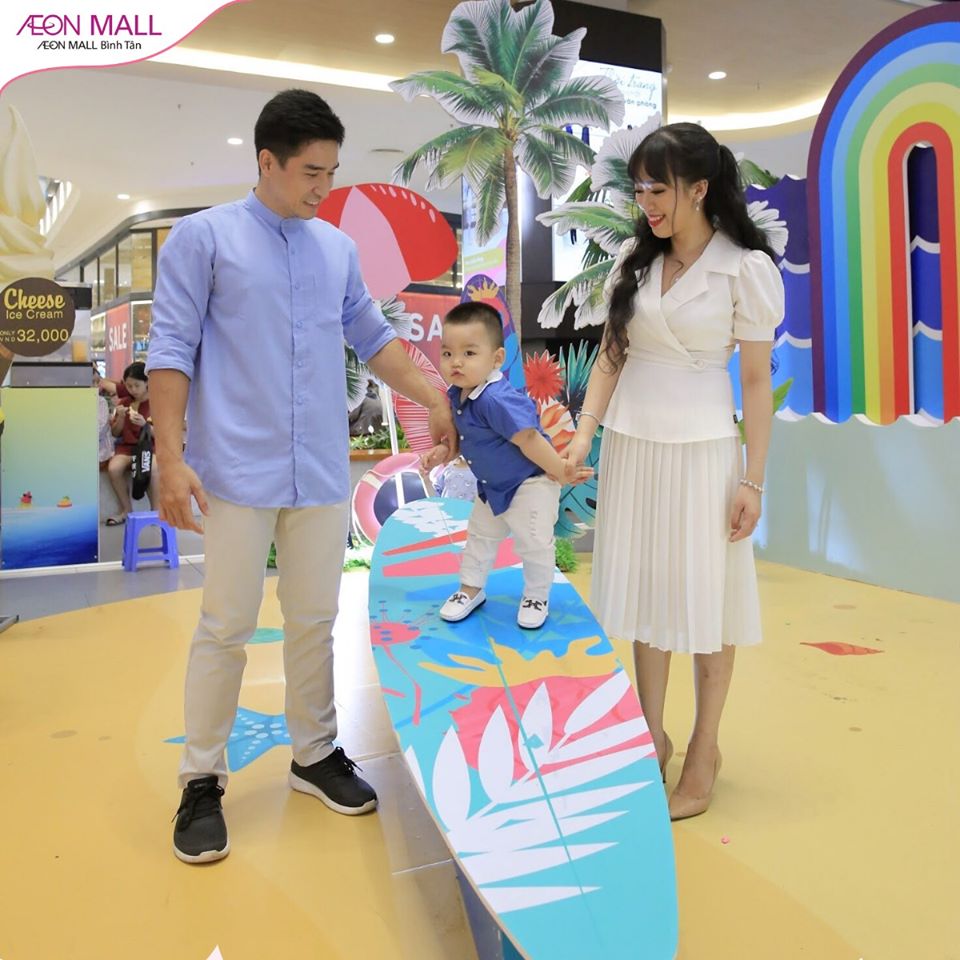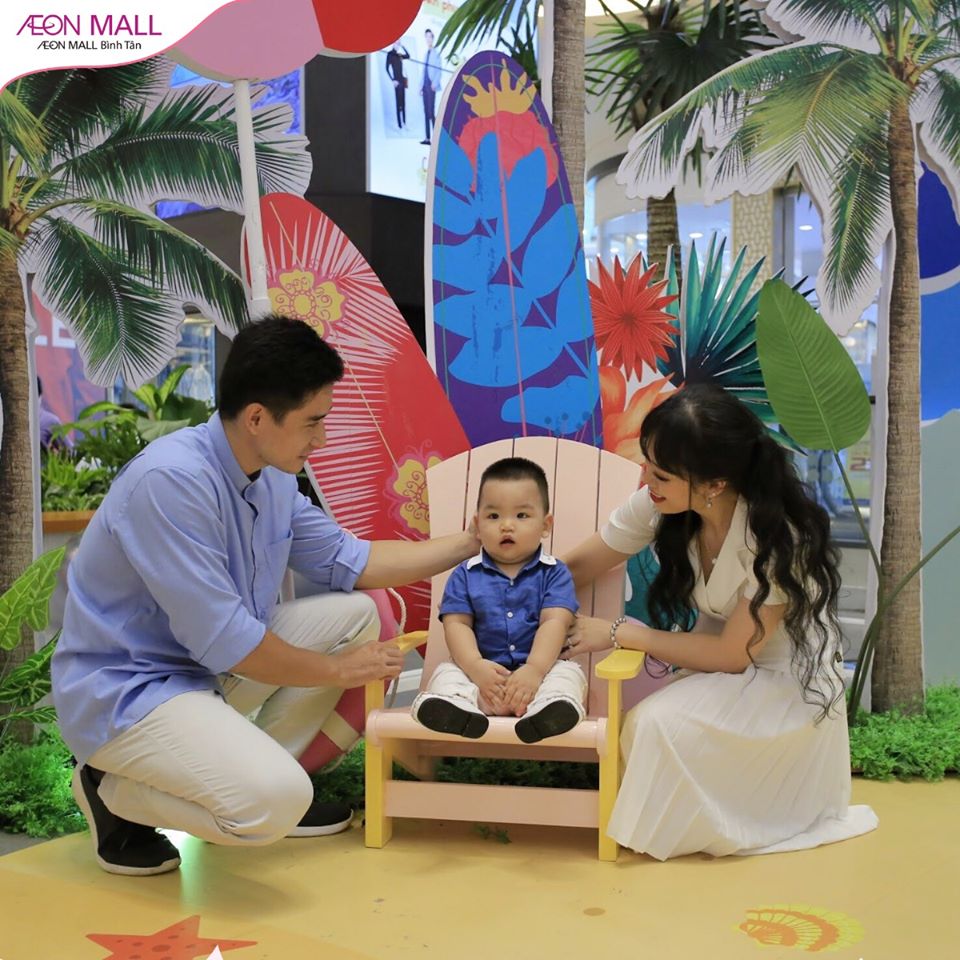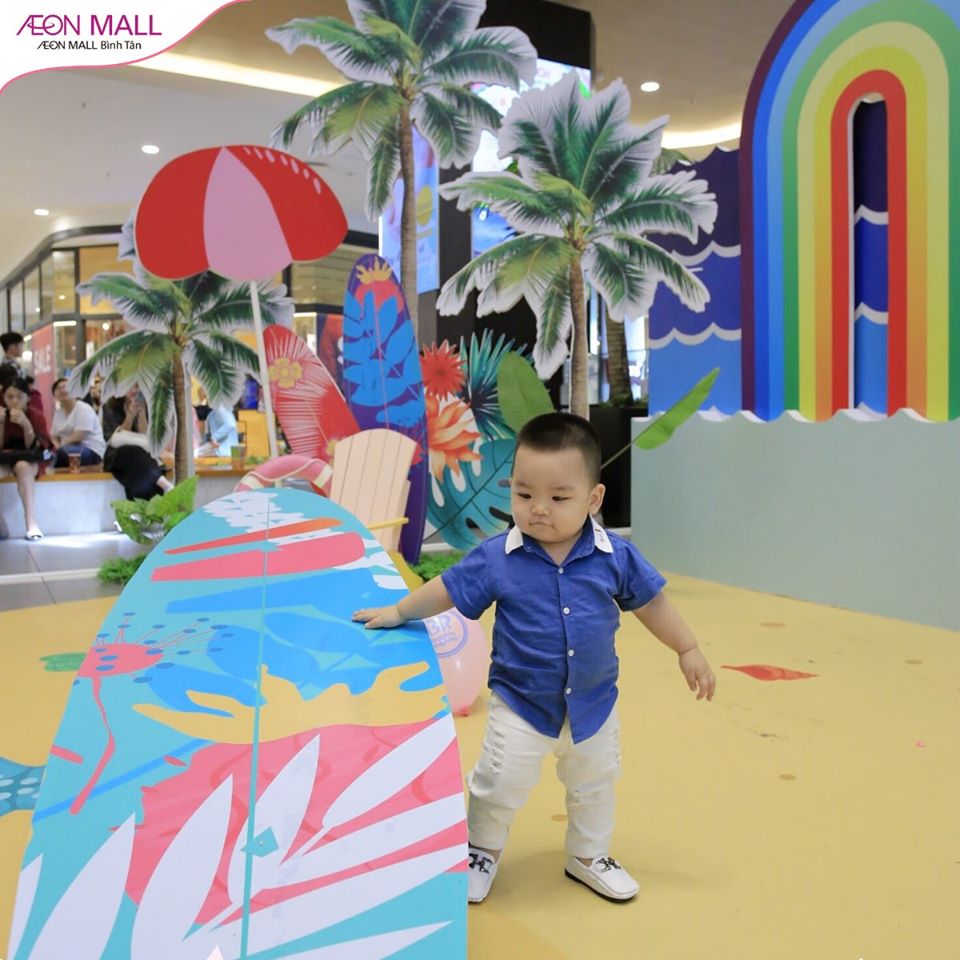 Summer beach and stalls selling cool desserts in the Central court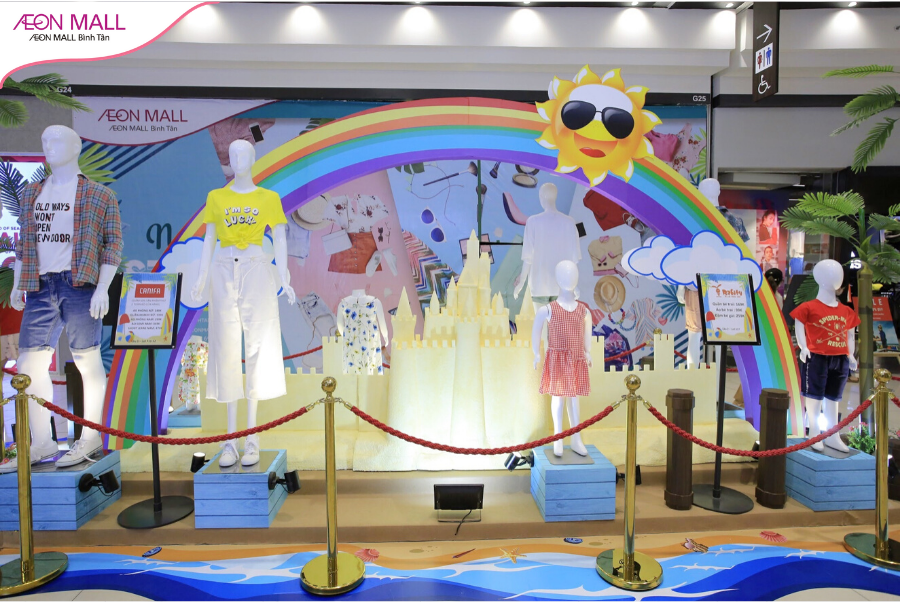 A small sand cattle at Mannequin court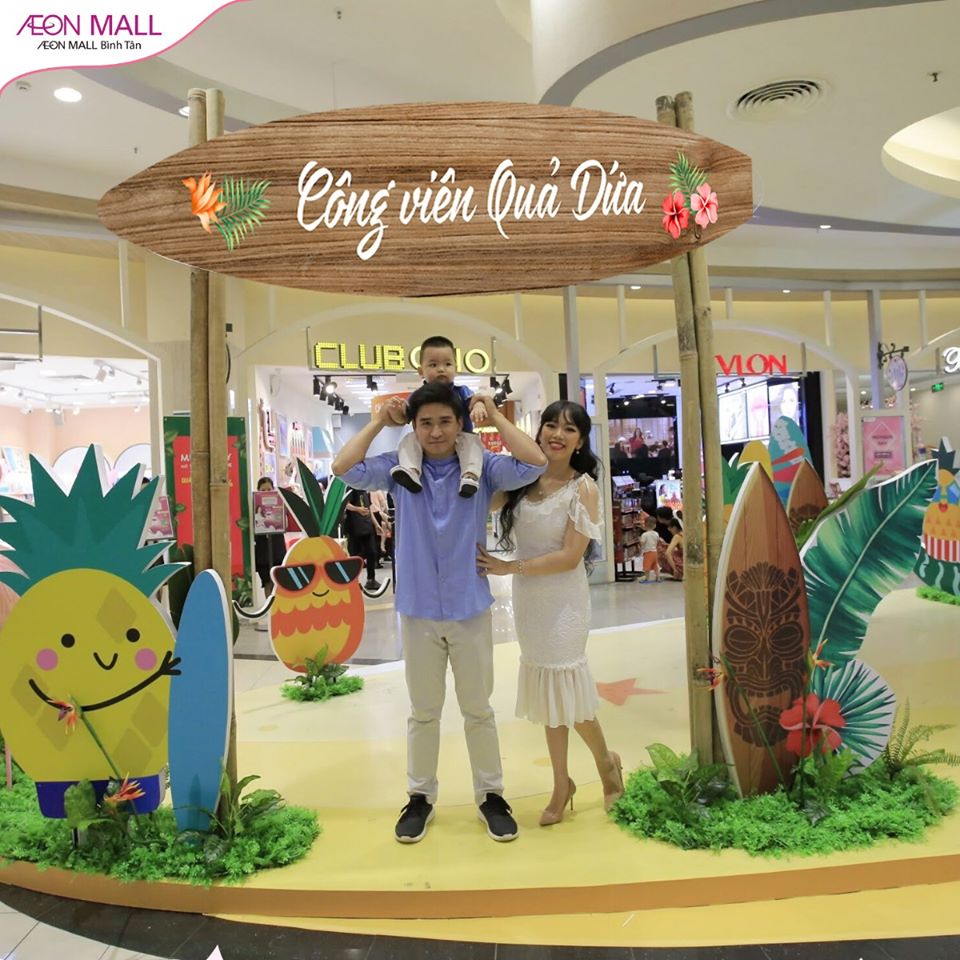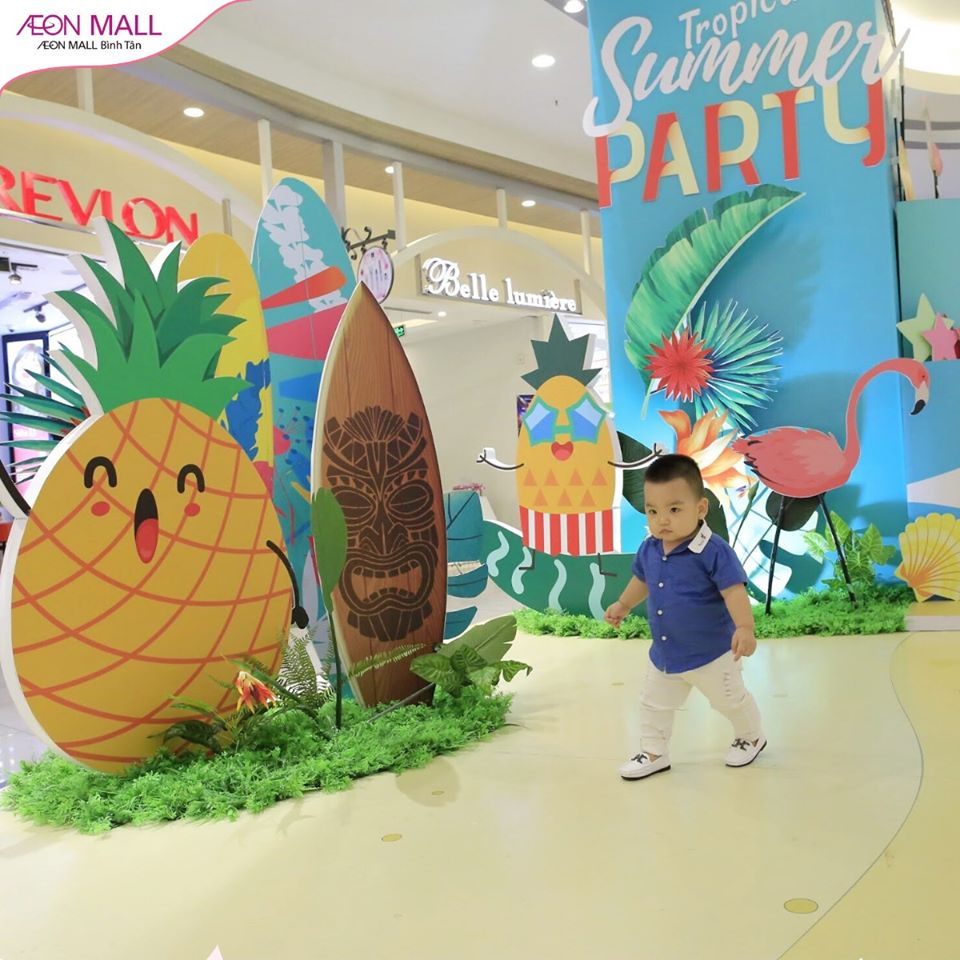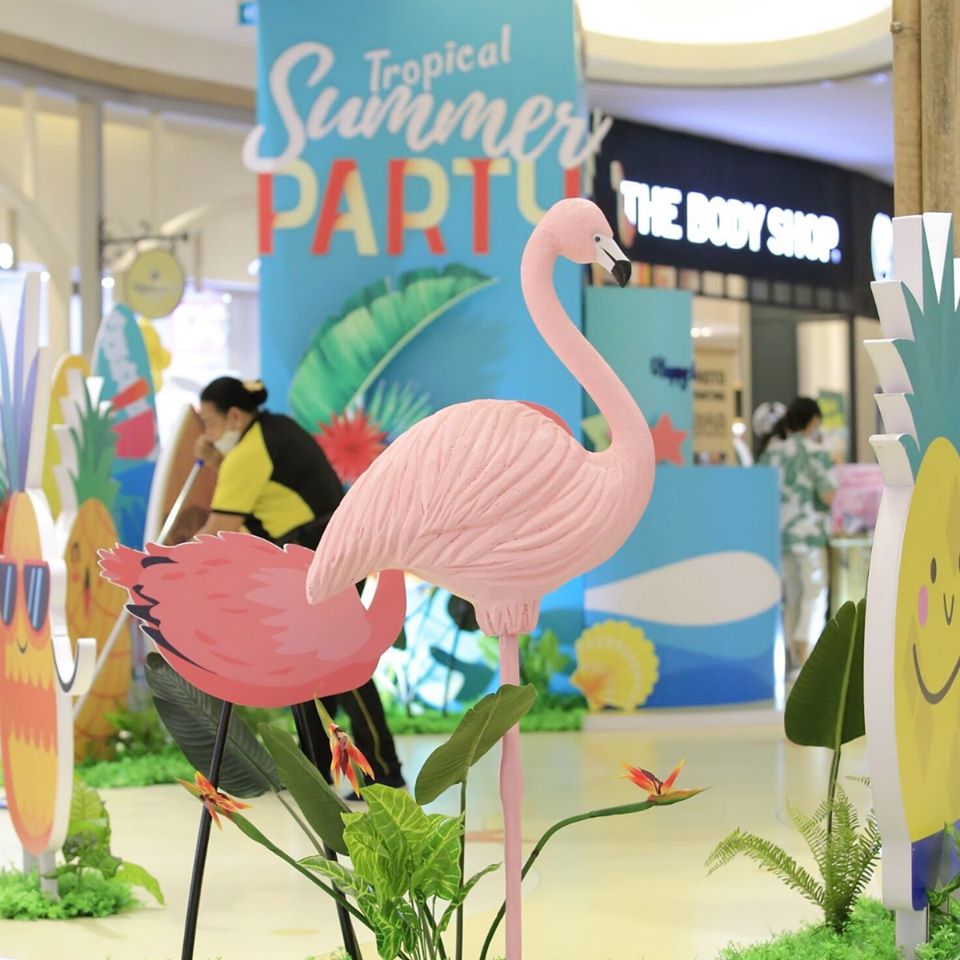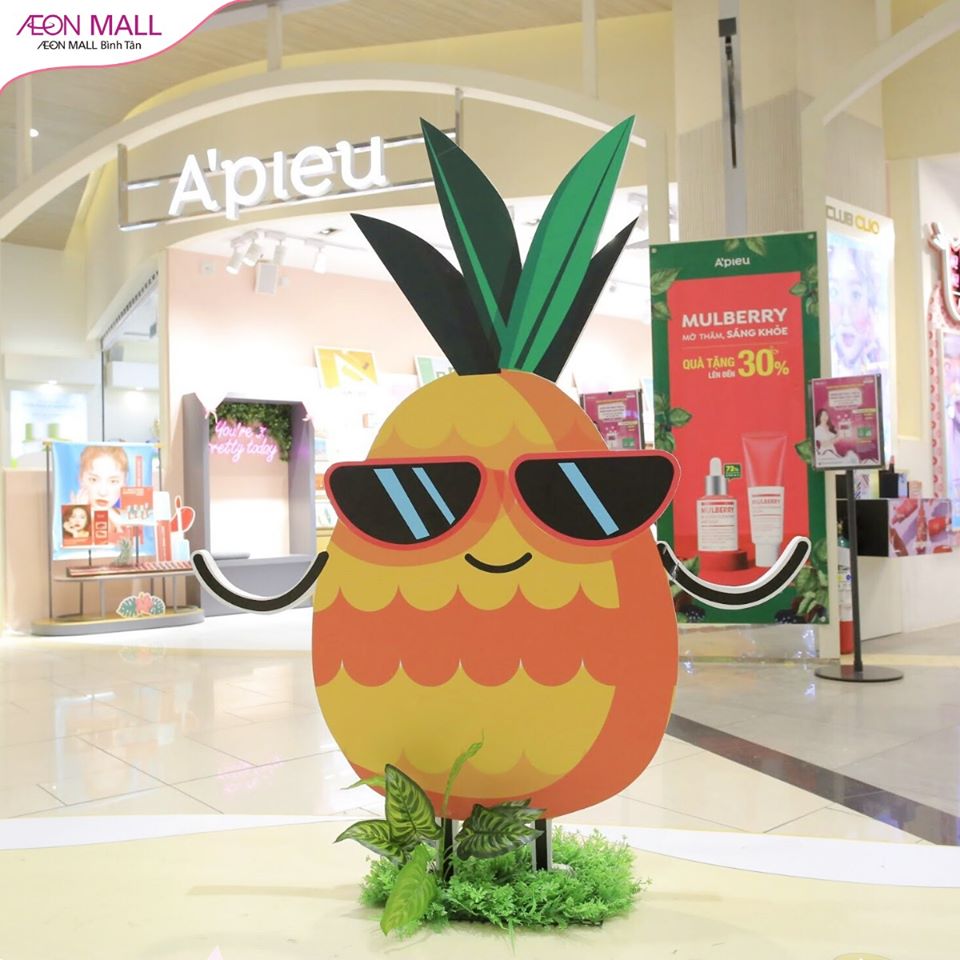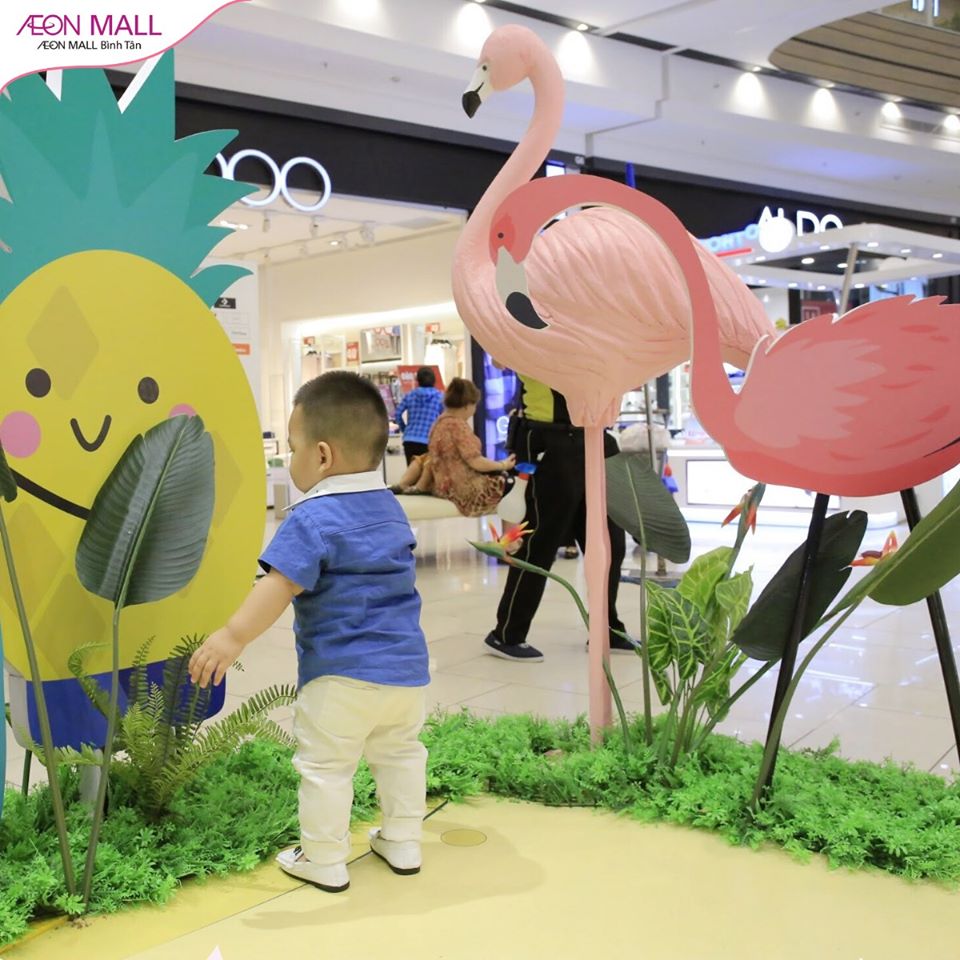 Lovely Pineapple Park at Cosme court
Promotion program "Tropical summer"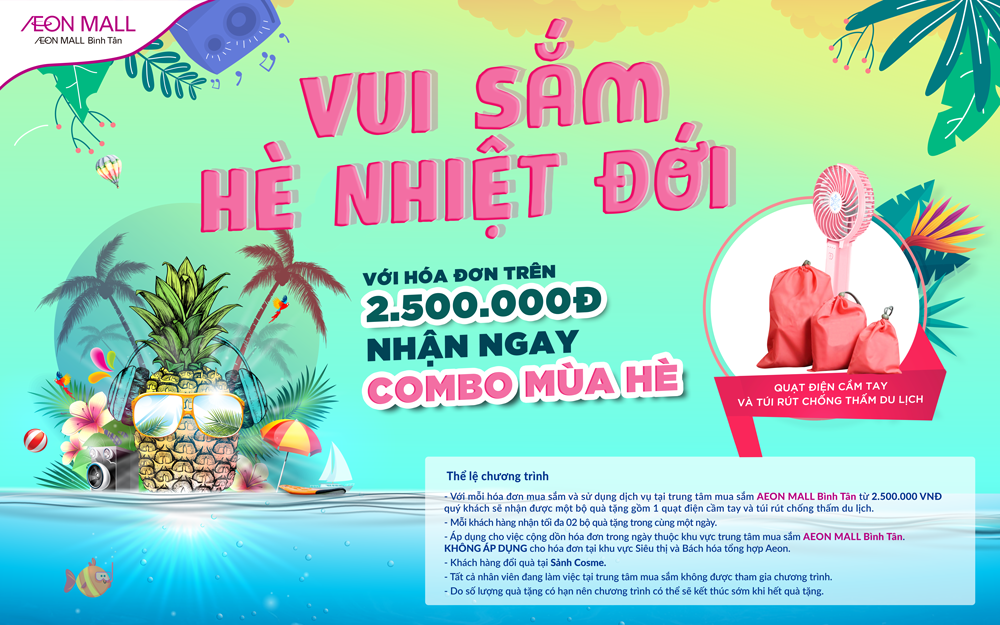 An invoice which is worth over 2,500,000 VND at AEON MALL Binh Tan, you will receive special gifts:
1 Portable electric fan
1 set of waterproof travel bags
*Program's rules:
Each customer receives maximum 02 gift sets in the same day.
Applicable for accumulated bills of the day at AEON MALL Binh Tan, NOT APPLICABLE to AEON supermarkets and department stores.
Customers exchange gifts in Cosme court
All employees working at AEON MALL Binh Tan cannot participate in the program.
Because the number of gifts is limited, the program can end soon when the gifts are out of stock.
Summer activities from July 18th to August 9th at Cosme Court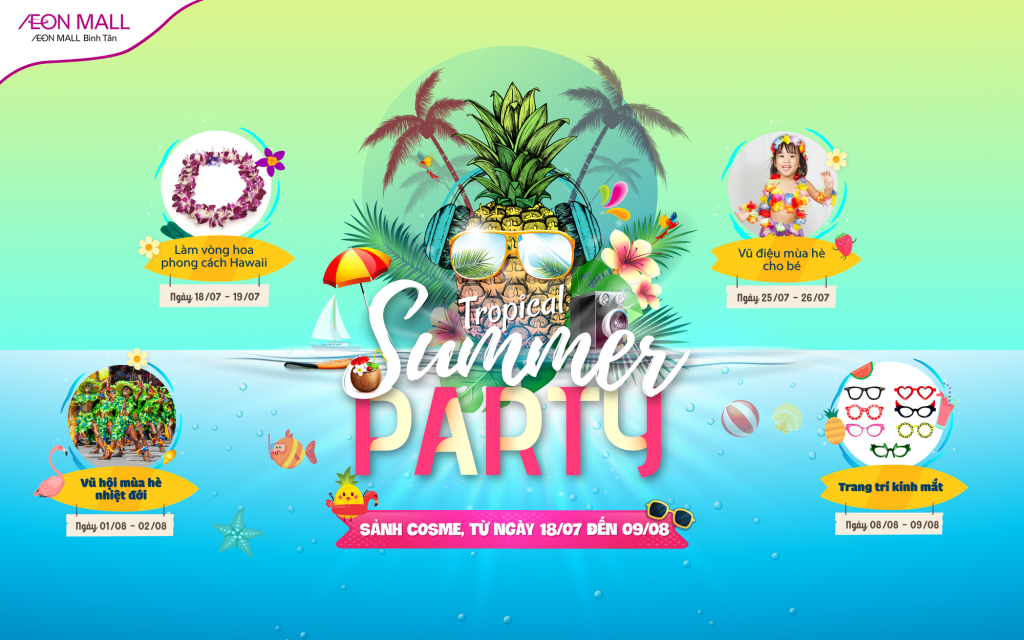 The exciting summer experience is typical for the summer day at AEON MALL Binh Tan with activities from 18th July to 9th August, 2029 starting from 18:00 such as:
Making Hawaii style wreath (July 18th – July 19th)
Summer dance for kids (July 25th – July 26th)
Tropical Summer Prom (August 1st – August 2nd)
Glass Decoration (August 8th – August 9th)
Do not forget to schedule with your family, friends and "loved ones" to come to AEON MALL Binh Tan to experience special activities on this occasion. AEON MALL Binh Tan promises to have many surprises for you!