As a life design developer, with long-term experience and know-how to operate shopping malls from Japan, AEON MALL is always ready to update the latest trends of the market, innovate shopping malls to bring the best experience, meet the urgent needs of customers and partners. Since opening on July 1, 2016, AEON MALL Binh Tan has undergone two major renovations in 2019 and 2022.
AEON MALL Binh Tan shopping mall management team has made continuous efforts in 2022 to develop AEON MALL Binh Tan both in terms of facilities, digital transformation on a sustainable basis with the local community, environment and economy. Thereby affirming the position of the largest shopping mall in the west of Ho Chi Minh City.
In this "second major renovation" of AEON MALL Binh Tan, the most prominent thing can be mentioned is the number of 73 stores that have been changed in appearance and brand. Many new brands in different categories has brought new and completed experiences to customers in the Binh Tan district and surrounding area.
In addition, 49 stores have also been renovated, including restoration, repair, and decoration changes to improve appearance, service quality, and experience for customers.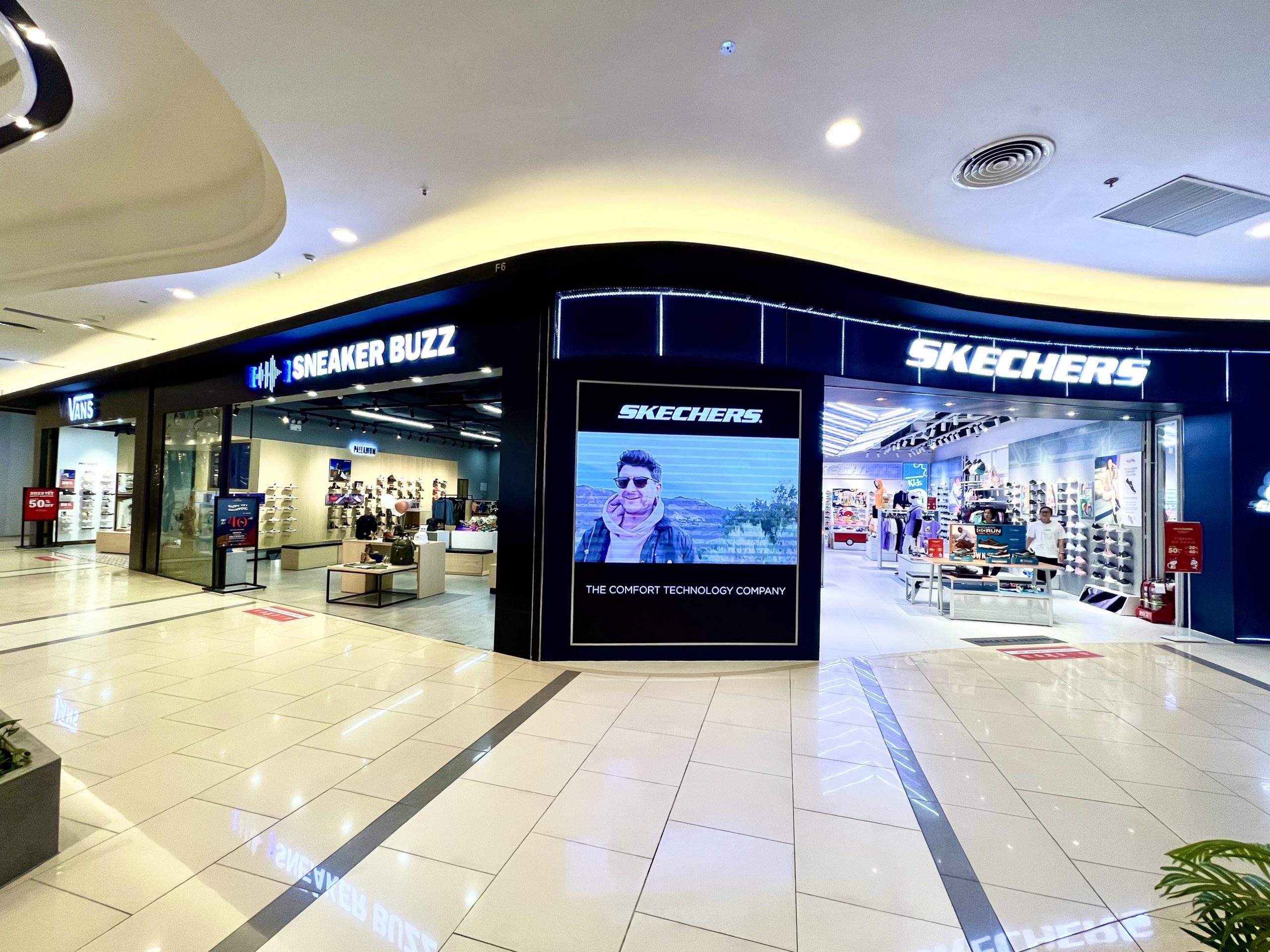 In public areas, AEON MALL Binh Tan has installed phone charging posts with free charging cords and relaxing seats at both ends of each floor. The seats along the corridor were also repaired and renewed. An electronic board to receive and respond to customer comments has also been installed at the information counter on the ground floor, which is a new way to recognize customers' comments instead of using paper as before.
AEON MALL Binh Tan has consolidated payments by card or QR code at individual stores at the shopping mall into the coin accumulation system on AEONMALL Vietnam application.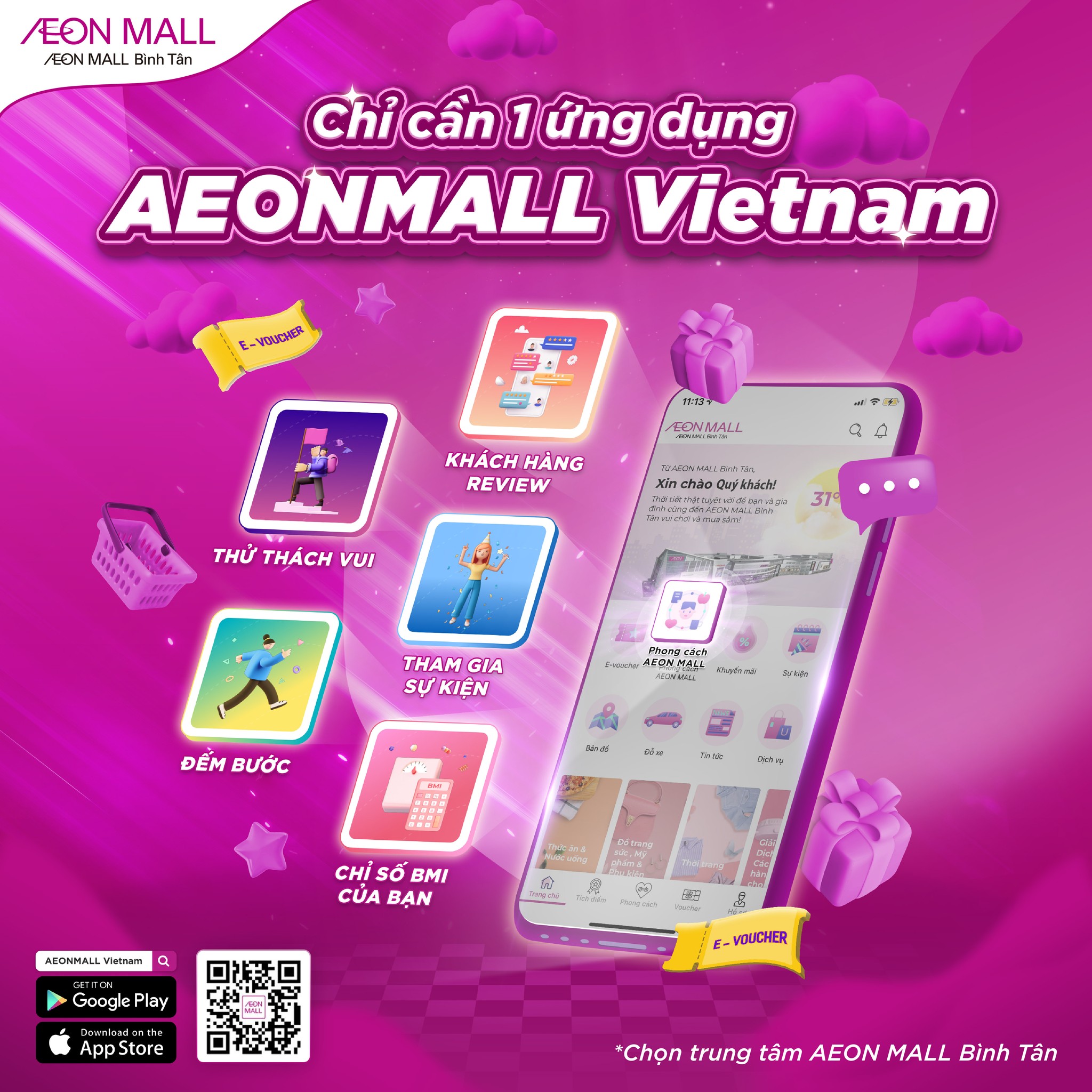 The application at AEON MALL Binh Tan also integrates navigation maps to stores within the shopping mall, registers for online events and uses the e-locker on the ground floor. With 70 lockers with 3 sizes from small to large, the e-locker system will contribute to increasing the convenient and smart shopping experience for customers at AEON MALL Binh Tan.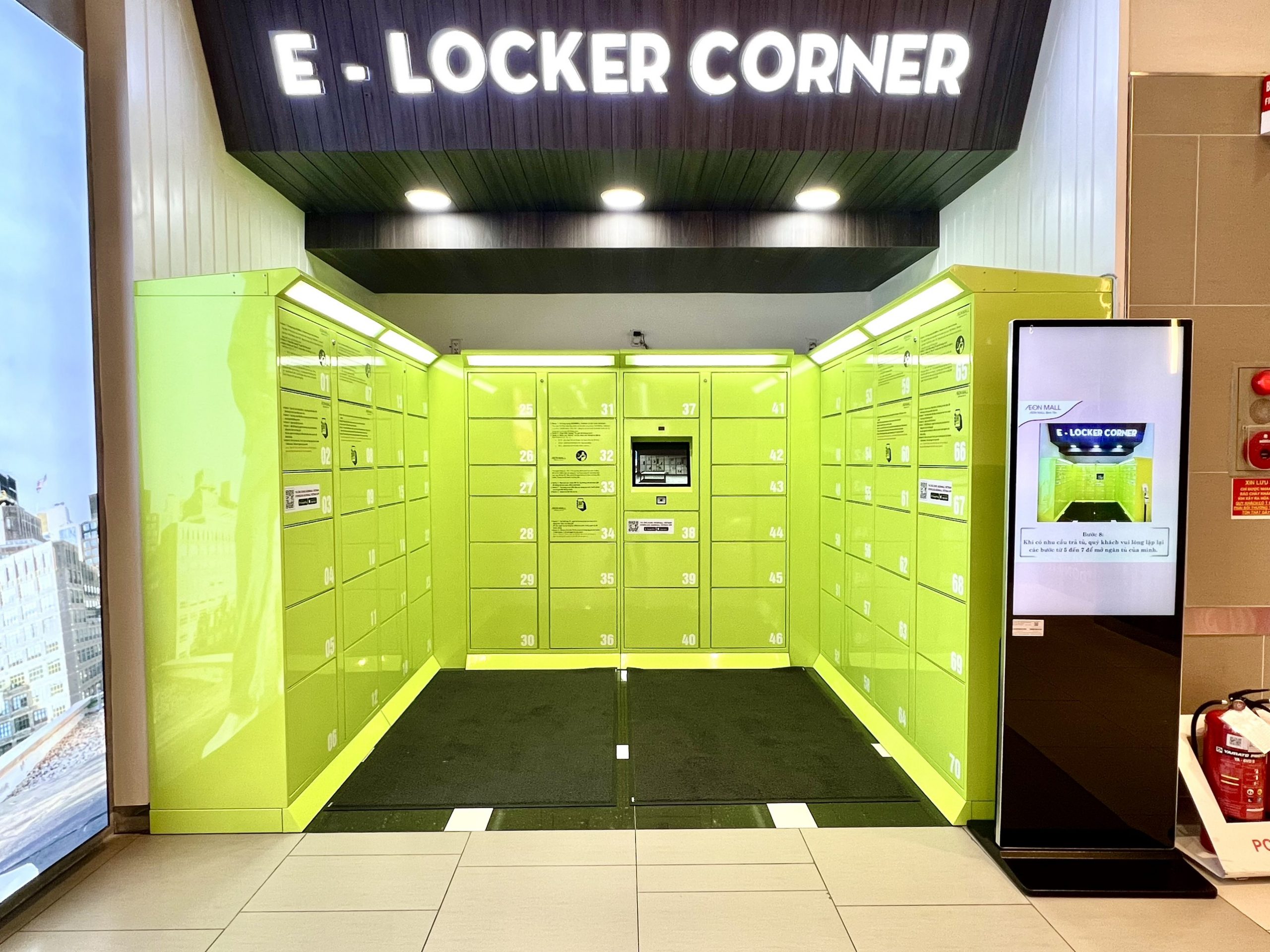 Mr. Sagawa Tsutomu, General Manager of AEON MALL Binh Tan, shared: "By implementing the "Second major renovation", AEON MALL Binh Tan aims to increase customer satisfaction on each product and service at each store, bring more experience to meet the shopping needs and lifestyle of customers. We are trying our best to realize the above goals, bring a new look to AEON MALL Binh Tan and a new experience for customers shopping here."