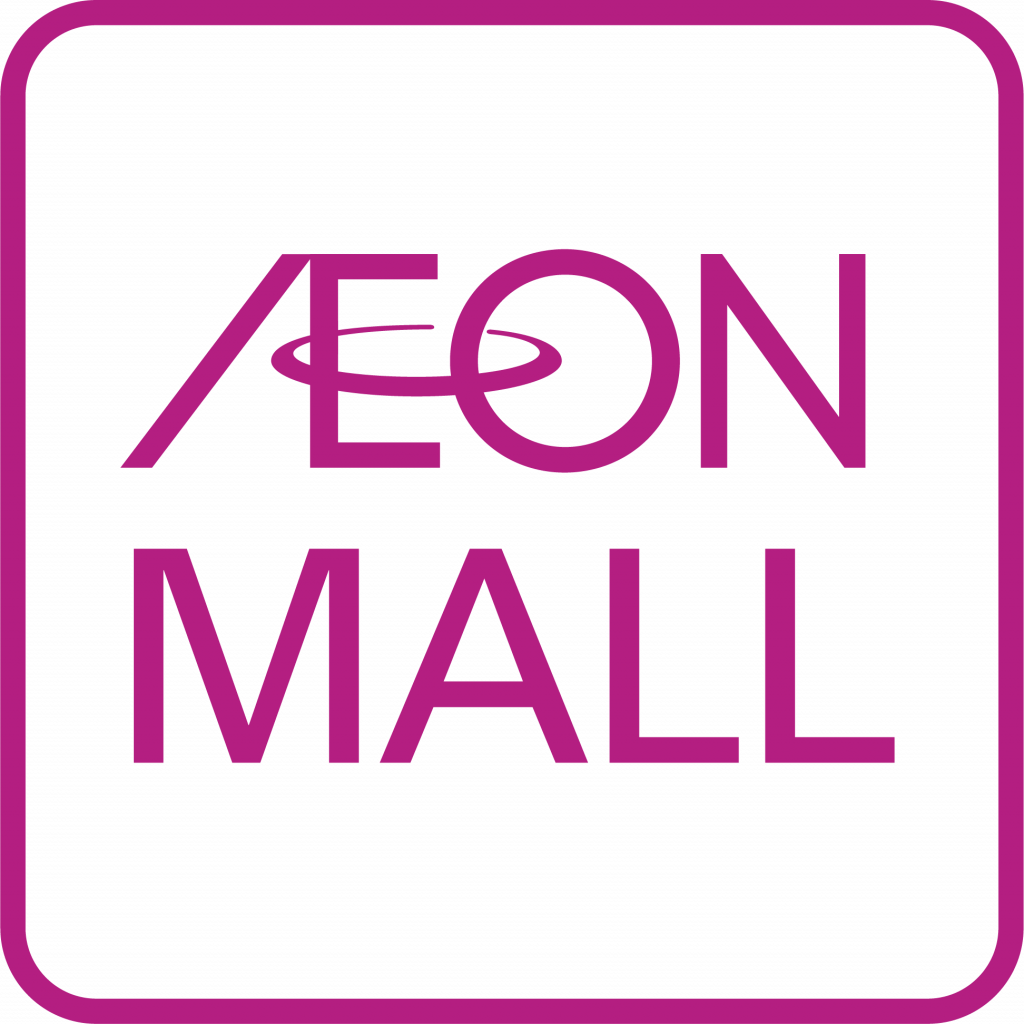 AEONMALL VIETNAM becomes a strategic partner of PRO Vietnam to cooperate and support in communication campaigns, pilot activities, events, etc… for the purpose of building public awareness and education of waste segregation, collection, and recycling to improve Vietnam's environment, and society together with community.

PRO Vietnam is a coalition of leading FDI and Vietnamese companies having high prestige, diverse experiences and especially a common earnest responsibility to the Vietnamese consumers and environment from the consumer goods and packaging industries has come into life, united in the vision to work with Government in providing a long term impetus to Packaging Recycling in the country: make Vietnam Green, Clean, and                                                                                     Beautiful.
To achieve these ambitions, PRO Vietnam's model is executed on four main pillars: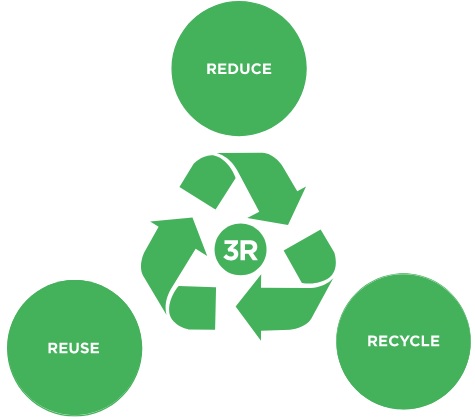 Increase consumer's awareness of package sorting and recycling.
Improve the current ecosystem of collecting and recycling packaging.
Foster recycling programs from package-manufacturing factories.
Co-operate with the authorities in promoting in general the 3R principle (Reduce – Reuse – Recycle), especially the act of Recycle, giving a new life to used packages.
Source: https://provietnam.com.vn/
FOCUS OF PRO VIETNAM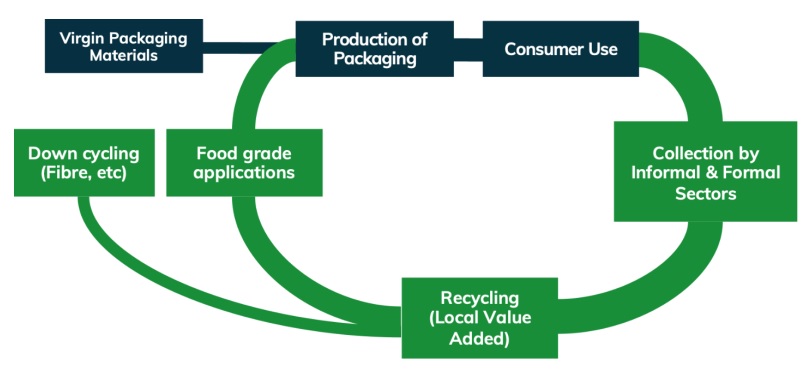 Source: https://provietnam.com.vn/
PRO VIETNAM ROADMAP 2020 – 2030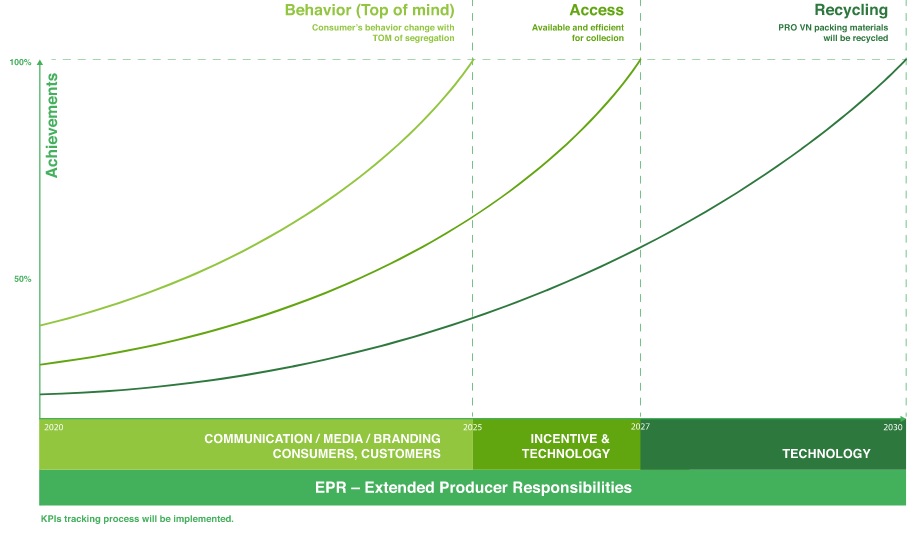 Source: https://provietnam.com.vn/
PRO Vietnam mobilizes existing and potential resources from the 4 key stakeholders to lay the foundation for the circular economy model for packaging in Vietnam.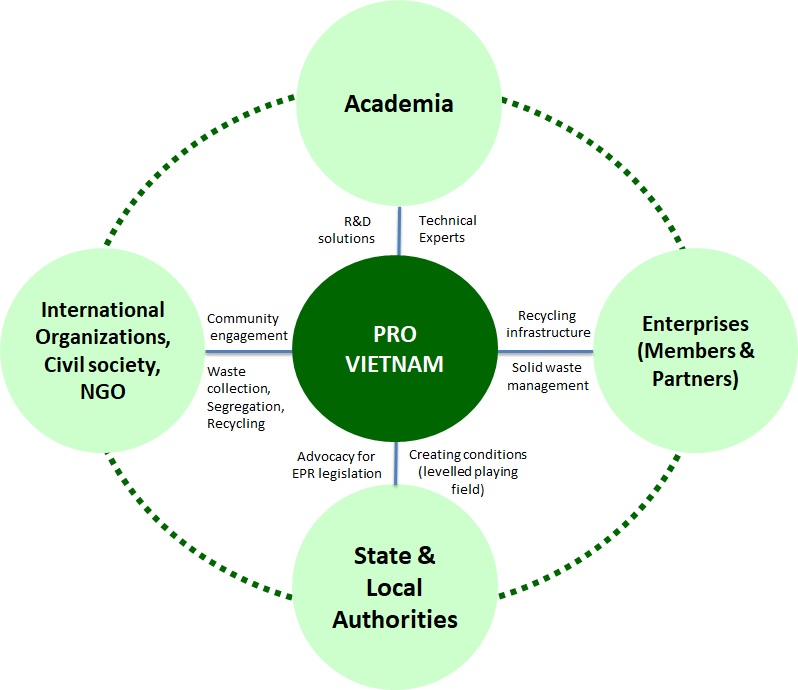 Source: Provietnam (A path to circular packaging economy in Vietnam)
PRO Vietnam Proof of Concept 2020 – 2021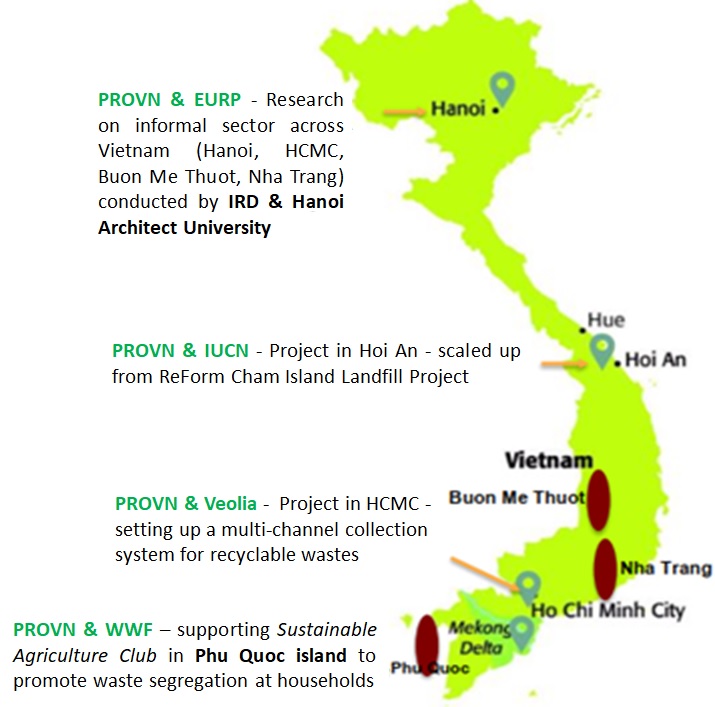 Source: Provietnam (Proof of concept & PROVN Pilots 2020-2021)
Objectives
To pilot the segregation, collection, and recycling of focus materials.
To explore the appropriate technical solutions to boost the circular economy for packaging in Vietnam.
To advocate and create favorable conditions for a fully functional EPR scheme in Vietnam.
Strategy
To conduct collaborative projects in partnership with key stakeholders to run and scale up aligned initiatives.
To provide financial, in-kind support and extensive communication for scaling up, awareness-raising and behavior change.
Source: Provietnam (Proof of concept & PROVN Pilots 2020-2021)
AEONMALL VIETNAM will support and cooperate with PRO Vietnam to celebrate activities and communication events with the intention of increasing customer awareness to protect environment together in the near future.
For long-term plan, AEONMALL VIETNAM will participate in Plastic and Package Recycling projects and many others along with PRO VIETNAM.
Let's make Vietnam green, clean and beautiful.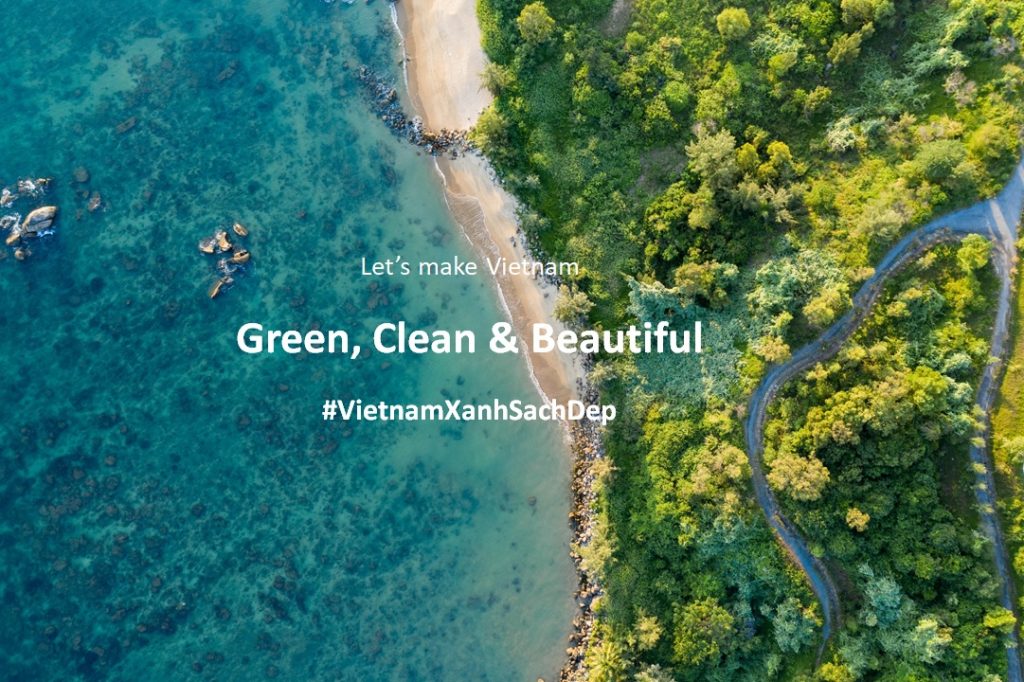 For more details of projects from PRO Vietnam, please reach website: https://provietnam.com.vn/