What is your favorite part about working for AEONMALL Vietnam?
There are so many wonderful things about working at AEONMALL Vietnam. What I like the most is the highly-collaborative working environment; every individual could share and discuss the ideas for achieving the mutual goals.
What do you find the most challenging at AEONMALL Vietnam?
For me, possibly the most challenging is you have to always find out the better way to accomplish the tasks more effectively and smoothly.
What was your biggest job or impressive work that you worked on until now?
In 2018, I was the main person in charge for the saving cost plan of AEON MALL Binh Tan. With the support from my team and other colleagues, I could reduce the cost and control total expenses fee under budget.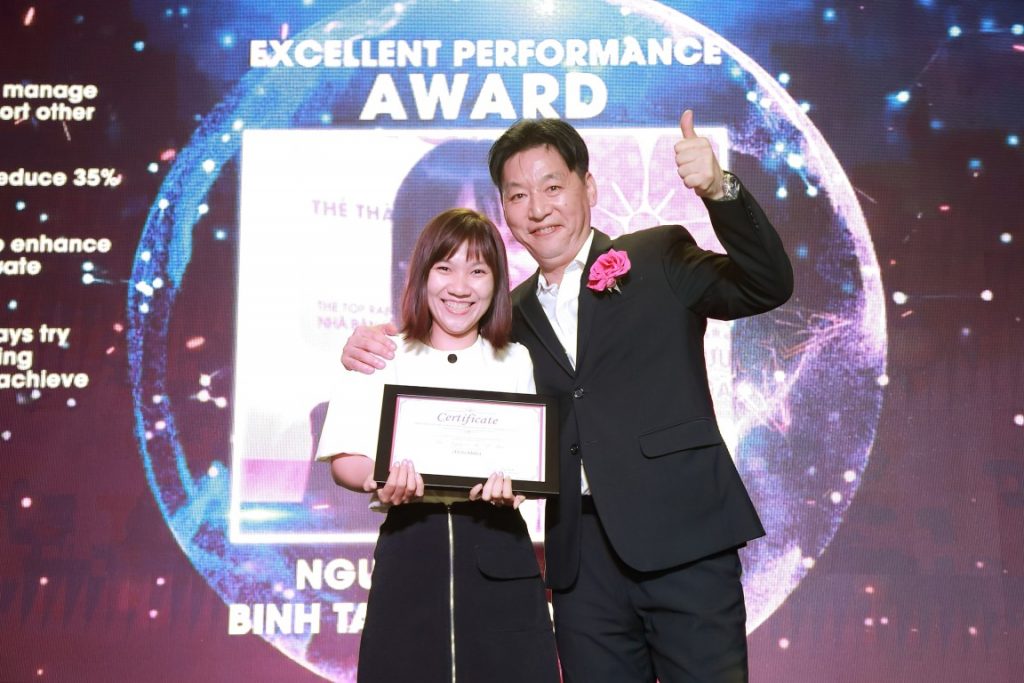 What have you gained from working at AEONMALL Vietnam?
I am able to work under high pressure and always be ready to receive new tasks with more challenge.
What is on your wish list for the next 3 years with AEONMALL Vietnam?
In the next three years, I will continue learning and improving personal skills to adapt with the fast-growing of AEONMALL. Besides that, I hope that I could apply effectively the 4.0 technology into Admin procedure.