In 2023, AEONMALL Vietnam kicked off the training program with two familiar topics but equally important in the daily work of employees in different positions – "Communication Skills" and "Time Management & Planning" training courses. We hope that the necessary knowledge and sharing of experienced trainers will bring useful tips to accompany each "AEON people" on their career path.
There might be a thing that seems simple, but it is actually the key leading to greater opportunity behind the gate. Furthermore, some knowledge might be basic, but if we do not keep them in mind either observing or practicing every day, our work might face difficulties. That is the reason why we chose the above two courses for the employee training program in 2023.
These courses not only provided basic knowledge and required skills to the employees but also created opportunities for all employees at different levels to share and understand the difficulties of each position. We believe that "understanding" is the core value of communication to cooperate effectively and for development.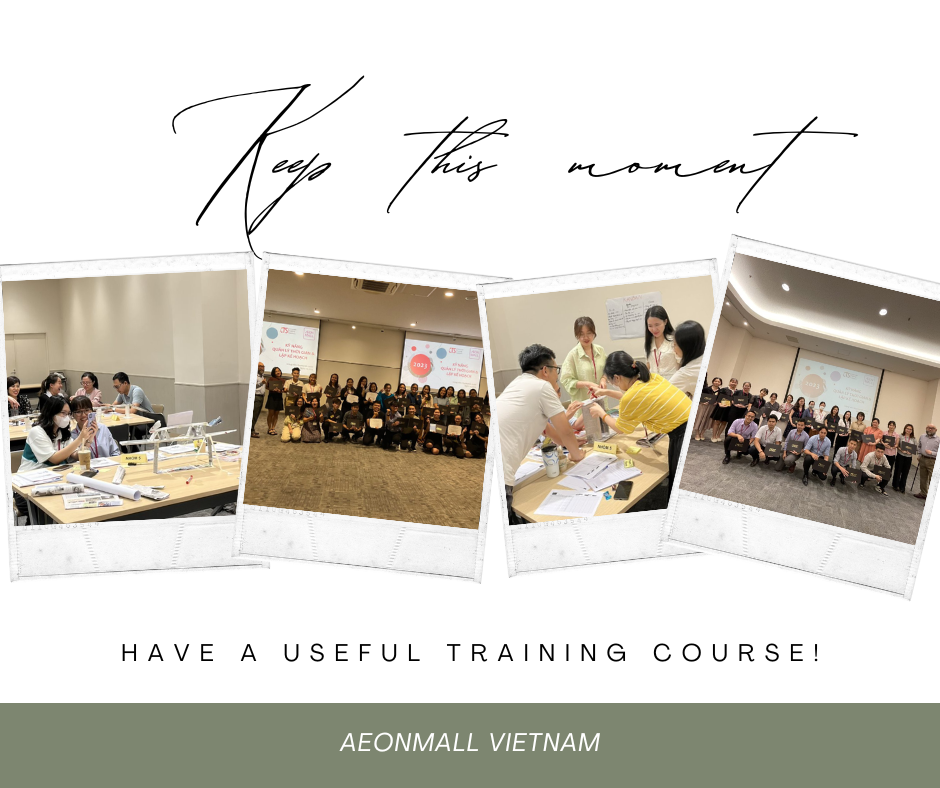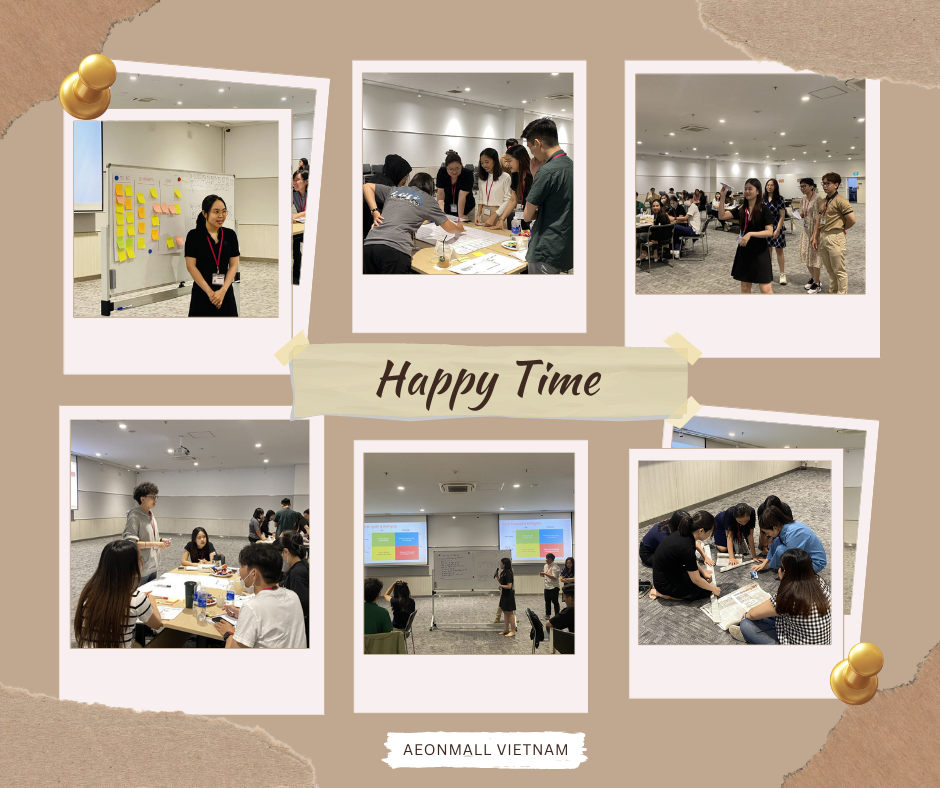 Due to the work characteristics at AEONMALL Vietnam, the "Communication Skills" training course in 2023 was aimed at positions that regularly communicate with customers, and partners as well as practical situations in daily communication with colleagues and superiors. During the training, the trainees had an opportunity to face-to-face communicate, group discussions, and real-life situations practice. They also had a chance to frankly share the difficulties that they were facing in communication and to receive constructive feedback from lecturers and other trainees.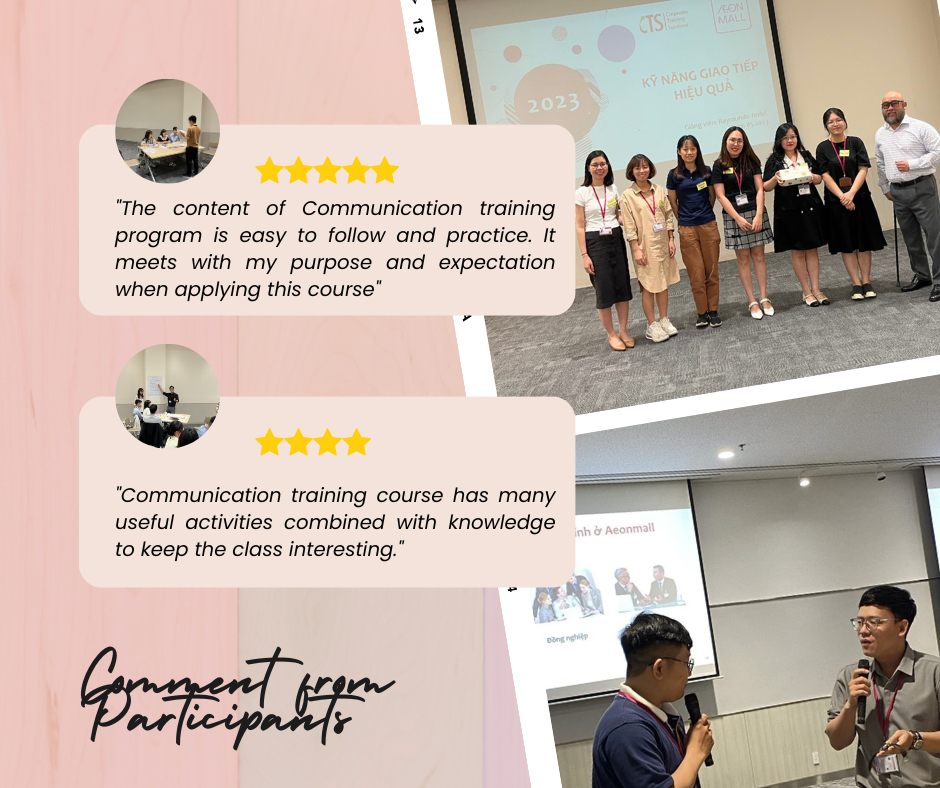 In fact, there are 24 hours per day, and our time that has been spent at work usually accounts for about 8-10 hours, equivalent to 1/3 of a day's time. However, sometimes the work can take up more time than that, which leads to us not having enough time for other activities in life due to the pressure. Therefore, by being aware of that issue, we updated the 2023 "Time Management & Planning" training course with more relevant content along with useful knowledge in order to emphasize the importance of work-life balance.
The content also contained some interesting group activities such as Analysis of the wheel of life model, model of responsibility assignment or in-depth research methods on stress, etc., which have helped the trainees to better understand how to effectively manage stress as well as improve time planning and management skills, thereby improving the work efficiency.
AEONMALL Vietnam has been and will continue to distribute the effort to develop and implement the training programs to help all employees to develop comprehensive skills in order to improve work efficiency and take advantage of that knowledge to flexibly apply in life. We believe that together development will create a healthy, positive working environment and enhance the value of each "AEON people".