All of AEONMALL Vietnam offices are located right inside of the Mall, except for Ho Chi Minh office. On one side, you always see the dynamic atmosphere in the guest area, but on the other side, you will find a simple and cozy office at "backstage", which provides everything our employees need. Below are 3 most interesting features that will definitely make you fall in love at first sight.
1. MINI PANTRY
There are pantries in all of AEONMALL Vietnam offices, from mini to giant one. Mini pantries can be found at AEON MALL Tan Phu Celadon, Binh Duong Canary, Binh Tan, Long Bien, Ha Dong and Hai Phong, where employees have access to basic amenities such as refrigerator, microwave, kettle, etc. One giant pantry, which makes it stand out from all other offices, is in Ho Chi Minh office at Lim Tower. With spacious area that can covers up to 50 people and modern Bluetooth speaker, this Lim-office pantry has become an ideal place for employees to hold monthly birthday parties or to chill along with music at break time. "Adequately convenient" is exactly the word to summarize about our pantries.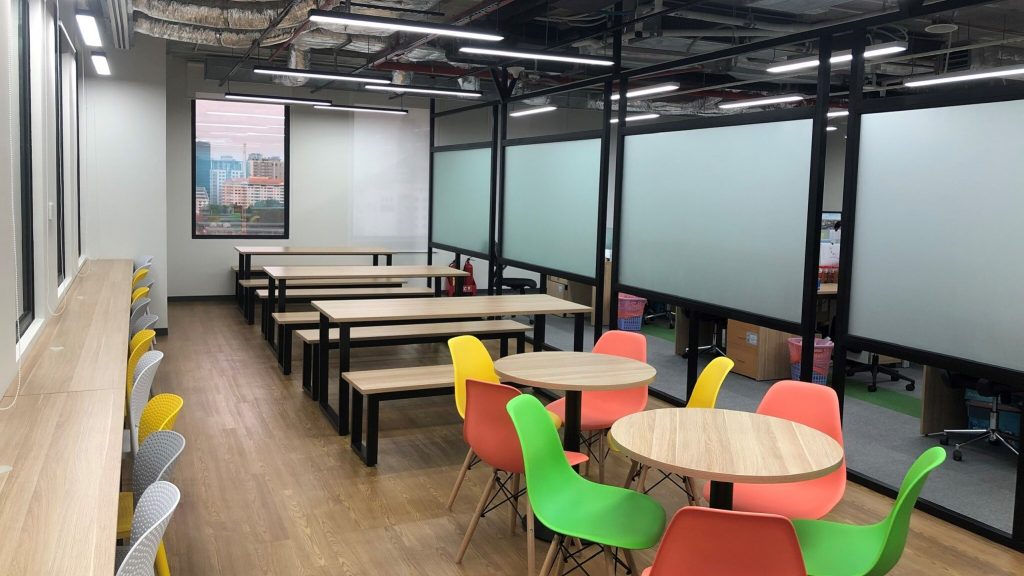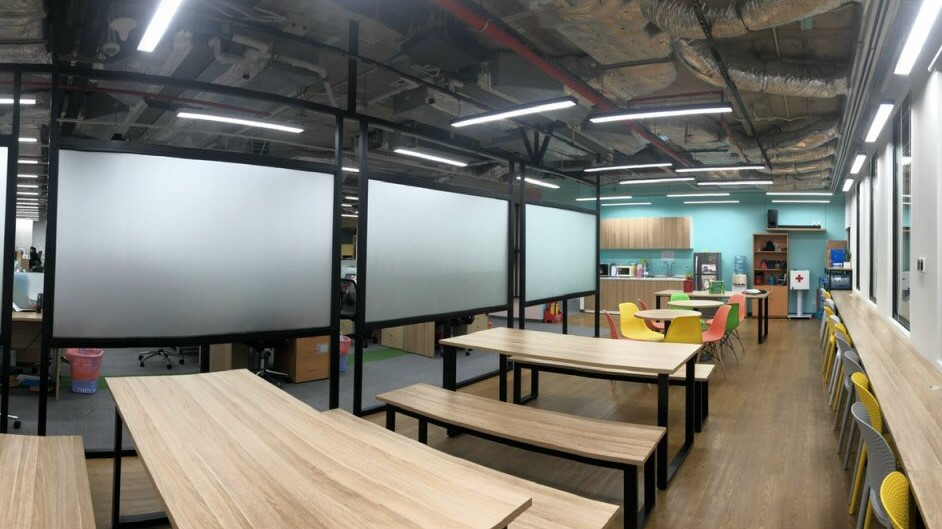 Pantry zone at Ho Chi Minh office
2. WINDOWS ALL AROUND
Cramped, stuffy working space, covered in nothing but walls, with no hint of rain or shine, day or night? There is no way that you are talking about our offices! All of our above-the-ground offices have at least 1 (or several) windows, which provide natural sunlight that sometimes can replace almost all of artificial light inside the working space. Besides main functions like office lighting and time/ weather displaying, our windows are also destinations for outside-world viewing or selfie-ing. Too many functions that we cannot resist at all.
3. "TINY" LIBRARY
Finally, if you are one true bookworm, you have arrived at the right place. Right there, in the middle of Ha Noi office and Ho Chi Minh office are 2 fine bookcases – or "tiny" libraries. Although quantity is not their strong point, they shall offer you with a diversity of book of different genres and high qualification. You can borrow books, share your favorite ones, or exchange books with colleagues. I will let you in on a little secret: one of my favorite books in this library is "The Fountainhead" by Ayn Rand, so if we happen to have a mutual choice of reading, do not hesitate to click "Apply now". We are all looking forward to your joining Aeon Mall to discuss more about books!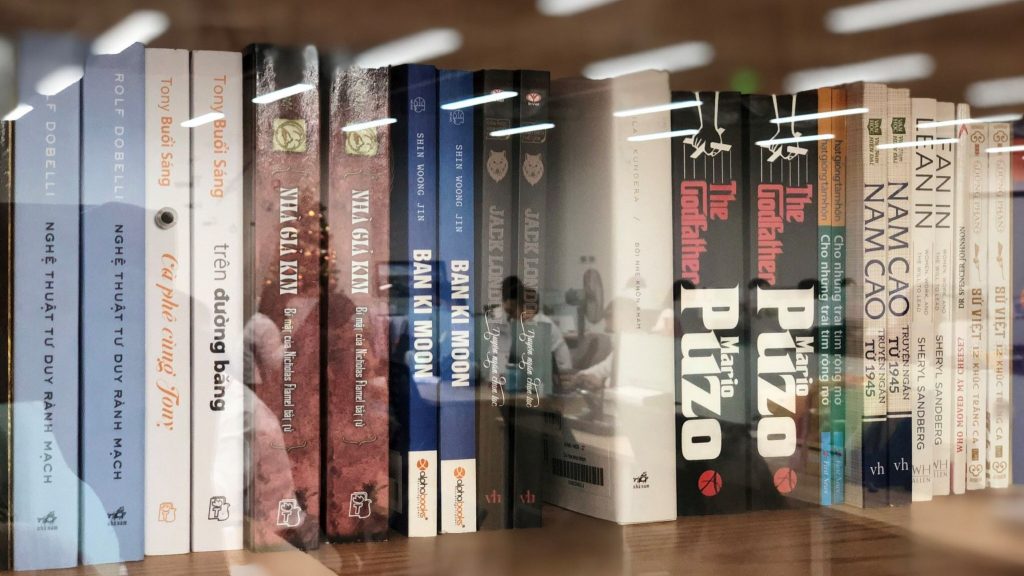 Some books in our "tiny" library
Speaking of which, I think I may now spend my last 15 minutes of break on relaxing at pantry, with a hand-made cup of fruit tea, some pages from "Lean In", chilling atmosphere, all for a refreshed and energized mind to effectively start this afternoon. And one more bonus: how do you feel about working at one-stop-shop AEON MALL, where you can freely and comfortably go shopping and grab some entertainment right after work? Sounds attracting, isn't it?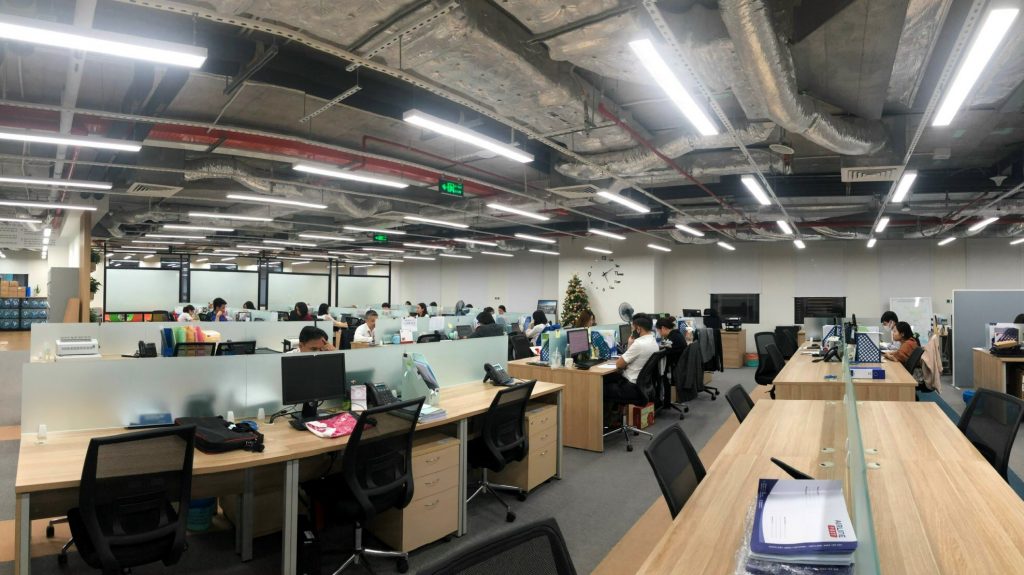 Bonus glimpse of Ho Chi Minh office ^^