"Do you have any questions for us?"
We have all been receiving that question at the end of each interview. The answer "I don't have any questions" or just asking general, superficial questions seems harmless, but it is very easy to lose points in the eyes of employer.
"I always highly evaluate candidates who can ask subtle and insightful questions in the interview," said Ms. Thuy Duong – Recruitment Executive at AEONMALL Vietnam.
To help you prepare to stand out at your next interview, here are top 5 impressive questions that'll make hiring managers' ears perk up. Then, let's discover the valuable questions and try them at your next interview and see how the conversation changes.
Question 1. How is your ideal candidate for this position?
This question shows that you are a person with a will to learn and a desire to improve yourself. By asking this question, you are also prompting the manager to think of an ideal role model for their employees. That way, you will learn what it takes to impress your colleagues and be a great employee if you ever get the chance to join the company.
Question 2. What role does this team play in the Company?
Each company will have a different business flow, sometimes they may consider this their organization's trade secret. When you ask this question, the employer will feel that you are seriously applying and want to be a part of the company. It will not be difficult for an employer to find a candidate, who can perform daily tasks, but it will to find a candidate who has a systemic mind-set, large-scale view, and organizational goal orientation. This is also a good opportunity for you to gain useful information that can guide your work and future decisions.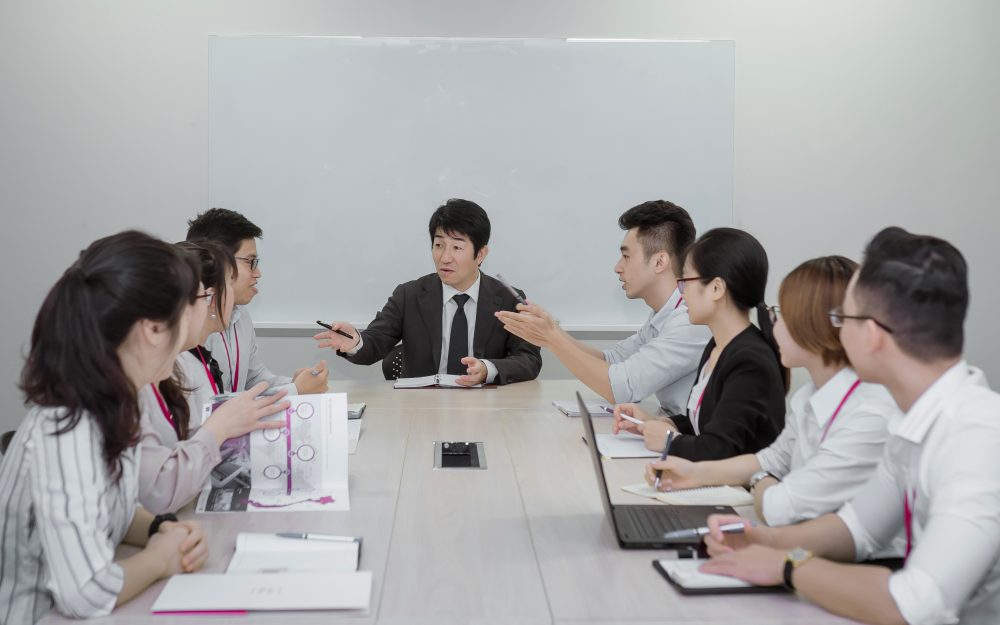 Question 3. What are the biggest challenges that someone in this position would face?
This question shows that you are well aware that there is no job without challenges. Not only are you unafraid to face those challenges, but you are preparing for them.
The feedback will help you better understand some of the less-than-ideal aspects such as well-disciplined work environment, complex processes, perfectionist boss, and so on. You can use that information to decide that the role really is not a good fit for you or that you are up for the challenge.
Question 4. What is important for a person to be successful in this position?
Asking a question shows that you are goal-oriented and not afraid to take responsibility for those goals. You welcome challenges and are willing to work hard to become successful in this job.
Question 5. Why did you decide to work for this company?
If your interviewer has worked at the company for a long time, this question will give you some interesting details about the company: how it treats the employees and what motivates the people who work there. Additionally, it shows you are interested in the company's culture and opened to listen to the senior's opinions. This is also a valuable information, helping you have a deeper look to the company and understand if it meets your expectation.
Please be noted that you should not ask too many questions to the employer. You can list out your questions, but it is not necessary to try to ask all of them, just pick the questions that interest you most. At the end of the interview, do not forget to sincerely thank and express your desire to receive notice from the employer soon. Good luck to your interview!